Newer entries are at the top.
05/13/20 Corona Virus Quarantine Diary: Day 55
Today was almost like a normal day. So normal that nothing was photo-worthy. At least as close to normal as things get with everyone wearing masks and queuing six feet apart. Leslie went in to work as usual today. I spent part of the morning working on paperwork. Then I went to the hardware store, Lowes and the Post Office. I wore my PPE in all those places, but that doesn't even seem strange anymore. It's just the new normal. In the afternoon I worked on some projects in my workshop. Later I had to deal with a bunch of emails and more paperwork. Then I cooked us all dinner. In the evening I was on a long conference call. Life is kind of falling back into it's more or less normal rhythms.

We accepted the seller's counter-offer on the Wyoming place after discussing it with our agent. The big issue is that they will be able to get out of the contract with only 72 hrs notice if they get a better offer than ours. Once it looks like the sale of Leslie's place is for sure going through, we can remove our contingency condition and it will nullify their 72 hour clause. So for a while there is a window where someone who likes the place more than us could submit a better offer and we'd be out in the cold. Hopefully the fact that the place is now under contract will scare away any other potential buyers. We'll see.

Anyway, now that we are under contract, the paper chase begins. I expect to spend the next few days lining up inspections, an appraisal and a hundred other details. Hopefully it won't all be for nothing.

Since the world (or at least Florida and Wyoming) seems to be getting back to something resembling normal, and I am getting busier, these quarantine diary entries may become less frequent. Posts may only happen if there is some major new development.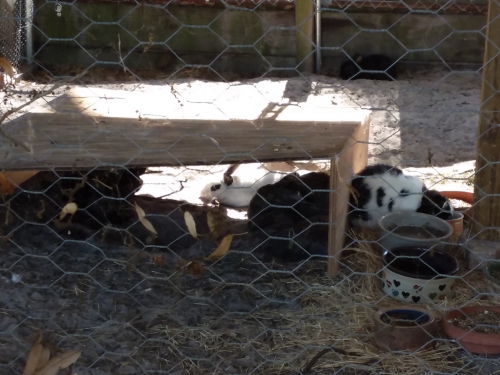 05/12/20 Corona Virus Quarantine Diary: Day 54
Leslie went in to work today. I spent part of the morning filling out forms related to my mom's Medicaid. Then I did some day trading. I also spent some time figuring up exactly how much cash I can scrape together and how quickly for the purchase of the place in Wyoming that we both like. We want it to be an all cash deal. After lunch I went out to my workshop and worked on a couple of projects. One of them was a new way of recovering gold from electronic waste. There will eventually be a new addition to my Urban Gold Mining page.

As I was walking back to the house in the afternoon, I passed by the bunny hutch. All five rabbits were in view. So I shot a photo. A couple of them are hard to see since they are in the shade under little shelter I built for them. Georgia, Captain and Luna are underneath. Carly and Robbie are outside. Yesterday Leslie was raking out the rabbit pen when her foot sank into the ground. She called me over. I stuck my arm into the hole as far as it would go and moved it around in all directions. The rabbits have hollowed out the entire area under their pen. We knew they had been digging, but had no idea just how extensive the warren had become. I put in Dig Defense guards around the perimeter of their pen when I built it, but now I'm worried they will be able to dig right under them. The water table will rise once the rainy season arrives. That may prevent them from digging deep enough to get out too. I am also thinking about blocking the entrance to the warren when all five rabbits are on the surface, then trying to cave in the warren. I weigh a lot more than Leslie. I can probably jump around on the ground and cave in a lot of it. Then redistribute the dirt. For now we put a piece of plywood over the area where Leslie sunk in, so it doesn't happen again.

In the evening we got the inevitable counter-offer from the seller of the Wyoming property. They are of course wanting more money, which may be doable, but they also included some conditions that won't work for us, like removing the contingency that Leslie's old property has to sell first. We are going to talk to our agent in Wyoming tonight and see what options we can come up with.

05/11/20 Corona Virus Quarantine Diary: Day 53
Today Leslie and I decided to put in an offer on a place in Wyoming. After nearly a month of watching Leslie looking at properties, and eventually either rejecting them for some reason, or having them snatched up before we could do anything, I decided to look myself. In the first five minutes of looking I found a place that ticked all our boxes, plus had an observatory of all things on the property. To be fair, I was looking at somewhat more expensive properties than she was. I guess being out of work for a couple of months makes her frugal. Leslie loves the place I found too. There aren't many minuses to it, certainly no show stoppers. I hope we can get it. It will be contingent on Leslie's old place in Wyoming selling first. Hopefully nobody will outbid us in the meantime.

This morning I took the experimental seed log I made yesterday out of it's mold. I had to slit the side of the mold to get it out. I can always tape it back together and reuse it. Getting the stick out of the center of the log proved to be difficult. It was pretty thoroughly glued in. Eventually I got it out. If I do this again I will probably try some slick plastic, and grease it very thoroughly, rather than using wood which is rough on the surface.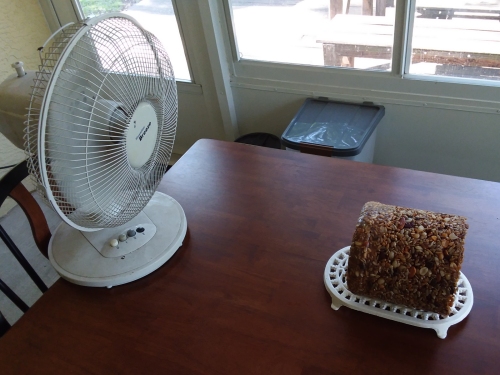 Next I put the damp seed log in front of a fan on our back porch to dry. The bottom quarter of the log was quite soggy. I suspect I used too much water and the excess pooled in the bottom of the mold. Next time I may try cutting back on the amount of water by about 25% and see if the resulting log is less soggy. In spite of the sogginess, the log is drying quickly. by dinner time it was noticeably dryer and firmer. I will let it dry in front of the fan for at least a few days. By the time it is good and dry, one of the logs on our feeders will need replacing. Then we'll see how the birds like it.

I spent the rest of the morning working in my workshop. After lunch, Leslie worked on the sprinklers some. I mowed the palm grove and the back yard of the rental house. We have been letting the front yard of the rental house go for now. It is absolutely covered with pretty spring wildflowers, and they are covered with bees and butterflies. We don't want to mow them down just yet. The tenant in the house doesn't seem to mind us letting it grow either.

Before dinner we watched a series of Youtube videos our real estate agent friend in Wyoming shot of the property we are interested in. We like it even more now.

05/10/20 Corona Virus Quarantine Diary: Day 52
Happy Mother's Day! Today we kind of broke quarantine by having Leslie's son Joe over for a lovely Mother's Day lunch. 52 days is a long time for Leslie to go without seeing her son. It was great to have him over again.

Joe's Mother's Day present to Leslie was to prep one of the fossils she found last year on our trip out to The White River Badlands. Leslie found the skull and some other parts of a 30 million old oreodont. Joe took it home with him a few months ago. He exposed it from the matrix and stabilized the bones and teeth for her. He brought it back and presented it to her today. It is now displayed prominently under our glass-top dining room table. It is quite cool.

Today was a weird weather day. The forecast called for rain. It was gloomy and threatening rain all day, but it never actually rained until early evening. Given the way things looked, we did everything indoors today. The Mother's Day lunch was originally planned for outside on the back deck. Instead we moved it inside to the back porch. Turns out we didn't really need to. Leslie even managed to get in one of her long power walks in the afternoon before the rain started.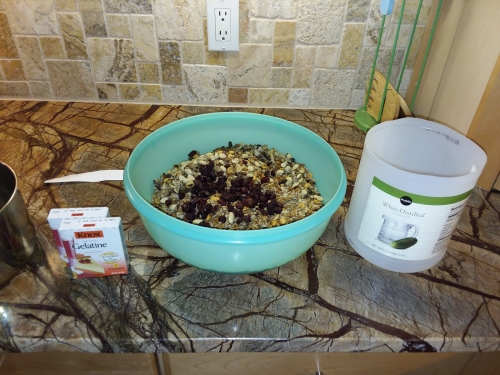 Due to the weather we planned some indoor activities today. As usual, we looked at real estate to buy. I also tried out making a seed log. Bird seed is cheap, but pre-made seed logs for our feeders cost a small fortune. I did a little research on how they are made and decided to experiment with making one and see how it goes. I started by making a mold by cutting off the top of an empty plastic gallon jug. I filled the jug bottom almost full of the loose bird seed mix we use in some of our feeders, and then poured that seed in a mixing bowl. I added some whole raw almonds and some crasins to the mix. Then I made up a mixture of three cups of warm water and eight packets of unflavored gelatin to act as glue to hold the log together. I poured the liquid gelatin into the mixing bowl. I greased up my hands with vegetable oil and proceeded to thoroughly mix everything. Then I packed it all tightly into the jug mold, which had also been greased up.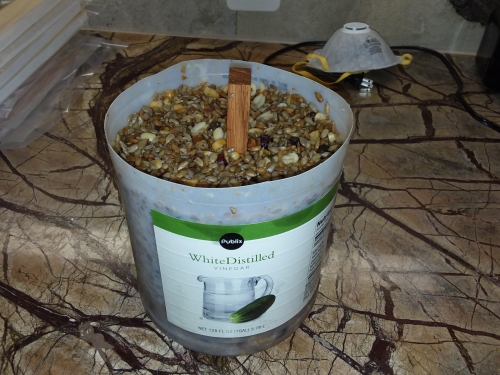 Once I had all the seed packed into the mold, I pushed a wood dowel greased with vegetable oil down through the center of the log. This will provide the needed hole through the center of the log to hold it on our log feeders. I re-packed everything down nice and tight again after inserting the dowel. Then the mold went into the refrigerator to firm up. It got hard very quickly, But I am planning on leaving it in there until at least tomorrow. Then I will take it out of the mold and remove the dowel from the center. I may need to cut it out of the mold. If so, I'll try to cut it so I can just tape it back together and reuse it in the future. Then I'll put the log in front of a fan to thoroughly dry for a couple of days. Then, in theory, it should be ready to go. We'll see how it works out. I'll post updates.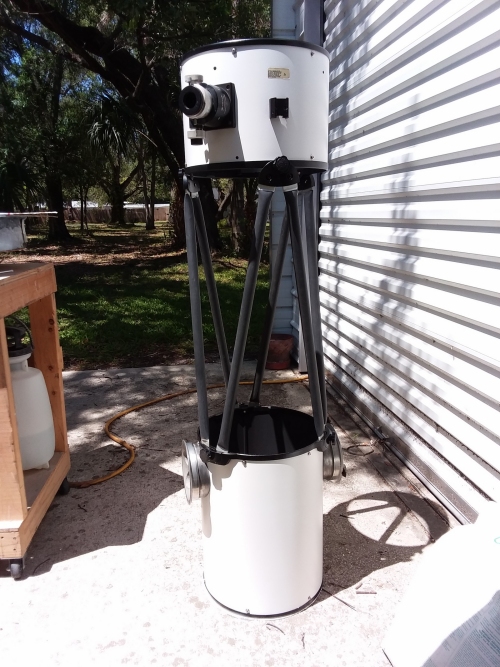 05/09/20 Corona Virus Quarantine Diary: Day 51
Leslie went in to work again today. She normally works Saturdays. She said things went fairly smoothly at work again today. They had to turn away some people with elevated temperatures, and some people grumbled about having to wear a mask, but on the whole things went well. She's happy to be back to work and making money again.

I did some laundry first thing this morning, then put on my PPE and went to the grocery store. It was my first trip to Publix in a long time. All the isles are now marked one-way. someone is on the intercom every couple of minutes telling us to social distance and mind the one-way directions of the isles. I always seemed to be at the wrong end of the isles I needed to go down. I was pleasantly surprised to find the shelves pretty well stocked. Almost everything on my list was available. The prices though seem to be getting astronomical on lots of things. I spent nearly $200 and didn't feel like I bought all that much.

In the afternoon I worked out in my workshop until it got too hot to stay out there. The normal hot and humid Florida Summer weather is finally arriving. The next few months are going to be brutal. Anyway, I managed to finish putting the optical tube assembly back together for the Meade 12" Lightbridge telescope I have been refurbishing for the St. Petersburg Astronomy Club. Looks pretty good, if I do say so myself. All the rust has been mitigated. It has been completely repainted. I also covered the aluminum truss rods with black heat-shrink tubing to darken them up. It looks like brand new. Better than it was when it was new, actually. I still need to get the mirrors recoated and replace some rusted parts from the primary mirror cell. Then the scope can totally go back together. I haven't started working on refurbishing the mount yet. I'm still hoping to get some help on this project from other members of the Mirror Lab once the lockdown is lifted.

Leslie stayed at work later than she was expecting. I was going to cook dinner once she got home, but after she finally arrived we decided to just order dinner delivered. It was mushroom, Swiss and bacon burgers for all of us from The Pinellas Grill tonight. It was the first proper hamburger I've had in at least two months. Damn, it was good.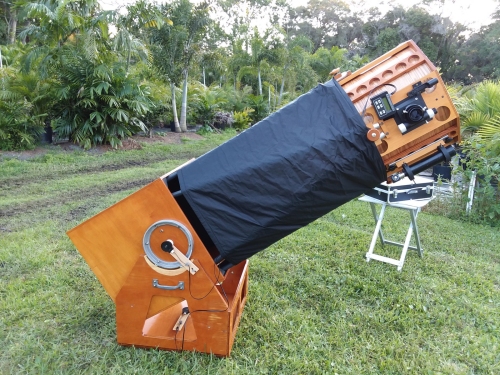 05/08/20 Corona Virus Quarantine Diary: Day 50
Today was Leslie's first full day back to work. She said it went ok. People were compliant with the new rules for the most part. She stripped in the garage and ran for the shower when she got home, to wash off any germs.

I spent most of the day out in my workshop working on various projects. I got a lot done. This photo is actually from last night. I set up my big 17.5 inch Dobsonian telescope out in the palm grove and waited for it to get dark so I could test out the newly installed Sky Commander. It works! My home-rolled mounting hardware worked perfectly. I was able to locate several deep sky objects I likely not been able to locate through the light pollution around here without the Sky Commander. I can't wait to get it out under a dark sky and try it out. I hear that the park we use for our dark sky observing site may be reopening soon.

I also did a little day trading today. Well, no real trading. Mostly just research and watching various stocks I am interested in. It was an up day for the market. Up days are days I like to sell things that aren't performing as well as I'd like. Down days are days to bargain hunt and buy things at a discount. That's my strategy anyway. I was pretty pleased with the performance of my portfolio today, and didn't buy or sell anything. If I can make good money by doing nothing, I'll happily do nothing all day.

In the evening I made us us dinner so Leslie wouldn't have to cook after work.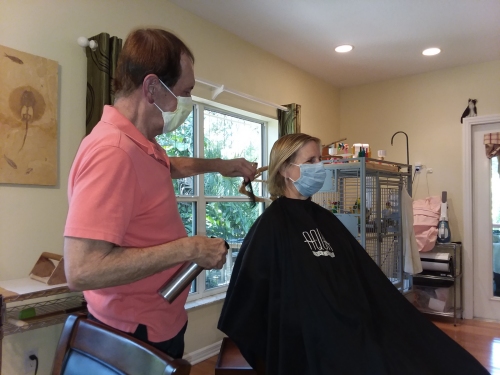 05/07/20 Corona Virus Quarantine Diary: Day 49
Today we got haircuts, finally! I for one really needed it. Barber shops and hair salons are still closed. Leslie has a cousin who is an idled hair stylist. She asked him to come over and do the hair for all three of us. So we all got cut and styled. I look spiffy again. Leslie looks great. She's going to be the envy of her office when she starts back to work full time tomorrow. She's going to show up after losing weight, tanned and with perfect hair. I can only imagine the anguish of all the others with their quarantine guts, pasty pale complexions, wild hair and prominent roots.

The day started with more real estate discussion and debate, trying to decide between three potential purchase options. We spent a lot of time on our computers looking at the pros and cons of each. Later in the day we found out that one option already had multiple offers on it. That kind of put it out of the running because we don't like it enough to get in a bidding war over it. Later Leslie attacked the landscaping to take her mind off of the real estate issues. I helped her out by going behind her helping drag the stuff she cut down over to our brush pile.

After lunch and our haircuts, I went out to my workshop and worked on various projects, plus did a little day trading. Leslie went into her office for a bit to make sure everything is ready for the big re-opening tomorrow. Then she delivered some things to the ALF where her 93 year old father is living. They are going to keep them in quarantine for a couple of days before taking them to him.

After dinner I am going to set up my big 17.5 inch Dobsonian telescope and try out my new Sky Commander computer. The weather is just perfect for astronomy. It's unseasonably cool and clear with low humidity.

Click to learn how to meet them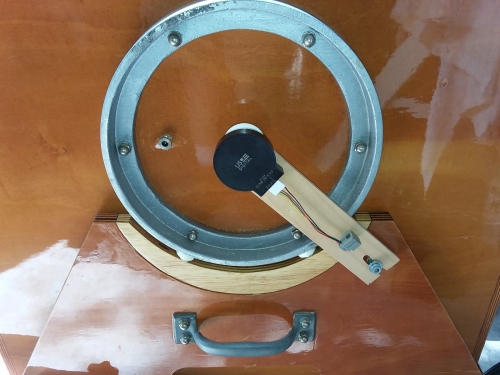 05/06/20 Corona Virus Quarantine Diary: Day 48
Today was a pretty slow day around the farm. The only big event today was taking a trip to the dump. I'm afraid that's about as exciting as it gets during Corona Virus lockdown. Our utility trailer has been full of debris from rebuilding the various decks around the property. We really could have used it a few days ago when we rented the trencher to put in the new sprinkler lines. We decided to take it to the dump and empty it before we needed it again for something. So bright and early we hitched the Jeep up to the trailer and headed for the dump. It only cost a little over $13 to dump about half a ton of debris. Not too bad. The dump was super busy. So the lockdown seems to be easing up.

After that, I went back to working in my workshop for the rest of the day. I completed installing the Sky Commander computer on my big 17.5 inch Dobsonian telescope. That wouldn't be an accomplishment to crow about except that I had to fabricate all the mounting hardware myself. The mounting kits were out of stock. They didn't know when they would get more in, and they didn't know if they would be operational to ship them given the lockdown. So I fabricated my own hardware. This photo shows the encoder mounted on the altitude axis. It only took a couple of days, and I saved a little money. Plus I had to raise the OTA by making wood crescents to go in the original cutouts in the rocker box. The scope wasn't originally designed for having an encoder on the azimuth axis. I needed to raise it by about 1.5 inches to make room for the corner of the mirror box to clear it. While I was fabricating parts, I also made a dew cap and lens cap and mounting rings for the shorty telescope I built a couple of days ago. In fact I have decided to name that telescope "Shorty." The weather is supposed to be cool and clear tomorrow night. I need to get the big DOB, (Big Bertha as Leslie calls it), out under the stars tomorrow night and make sure the Sky Commander is set up and working properly.

Leslie spent the bulk of the day dealing with real estate issues again. A real estate agent friend of hers in Wyoming sent her a couple of new listings to look at. Now the place she was so in love with is maybe not the best option in her mind. She's suffering the tyranny of choice big time right now. At one point she came out to my workshop and said her head was spinning. She was going to turn off the Internet and her phone and take a walk to clear her mind. Later in the afternoon we both sat at my desk and looked at the properties on my big dual-screen monitors and discussed the pros and cons of each. No firm decision yet.

Later I ordered dinner delivered from The Pinellas Grill.

05/05/20 Corona Virus Quarantine Diary: Day 47
Sometimes it feels like I'm living in some gender-swapped version of Green Acres. I'm a city boy who married a farmer woman. Who else but a farmer could get excited about a big pile of horse manure in the road and run to get a shovel so she could use it to fertilize her roses? I guess we are lucky being surrounded by stables and horse farms. We can get our manure for free. There are poor saps in the cities and suburbs who actually have to pay for it. Just goes to show that if you have enough of anything (even poop) that it's worth something to somebody.

So, today was a kind of quiet day. Leslie doesn't have to go back into work until Thursday. She spent much of the day today arranging a deal to buy a new place in Wyoming that she's found and fell in love with. The deal will be contingent on the sale of her old place going through, and on her managing to negotiate down the price on the new place some. She also did a lot of cooking today.

I spent most of the day out in my workshop, as usual. Much progress was made on a couple of my projects.

After dinner we all took our usual walk up the street to stretch our legs. We took some feed with us, but unfortunately there were no ducklings in the canal today. However I think Leslie was even more excited about finding the free manure than she would have been feeding the ducklings. So it was a good walk after all.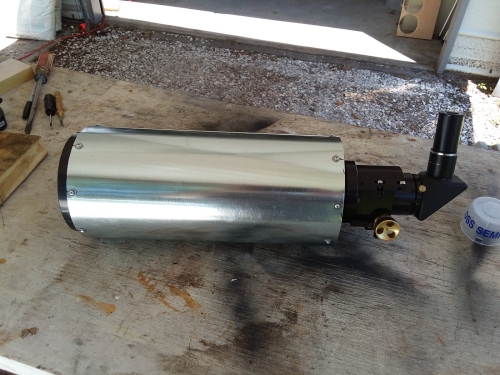 05/04/20 Corona Virus Quarantine Diary: Day 46
Leslie went in to work for a while today. She was basically just getting the office and exam room ready after being closed up for close to two months. She won't start seeing patients again until Friday. On her way back from the office she stopped at the grocery store and bought a ton of stuff. The fridge was getting quite empty. Now it is full to overflowing again. In the afternoon she tinkered with re-aiming the sprinklers we installed a couple of days ago. Then she started making chop and birdie bread for the birds. That made an epic mess of the kitchen. After dinner she went for one of her power walks while I did the dishes and cleaned up. She was profoundly grateful when she got back.

As for me, I started the day by making a trip to ACE Hardware. I haven't been to a proper hardware store since before all this started. I have been quite frustrated with not being able to get all the specialized fasteners and other oddball bits and pieces I need for my projects. So today I put on my PPE and went to the hardware store. It was nice to be back in my natural habitat, even if it was only for a short while.

In these diary entries I just generally say I spent the bulk of the day in my workshop working on various projects without getting too specific. I always have half a dozen different projects all going on in various states of completion. Today one of my projects came together nicely and is nearly complete. This is a photo of a fast refractor telescope I built using the lens assembly from an ancient opaque projector. It is 5 inches in aperture, but only 18 inches focal length. That's an amazing f/3.6 focal ratio. Due to the nature of the lens system and it's original intended use, it produces amazing images. I got the scope together enough today to try it out. I got it focused on a streetlight a block and a half away. The image was superb, even with just a cheap, old eyepiece I had handy. I can't wait to try it out at night. I've got more work to do before that happens though. I need to build rings and a cradle for it so I can mount it on my Losmandy G-11 mount. It also needs a paint job and a dew shield. The scope is set up for visual observing right now. Eventually I am planning on using it for wide-field astrophotography. I have used a scope like this in the past for photography, many, many years ago. In fact, the lens I am using in this scope is the very same lens I used in this scope a long time ago, which produced such amazing images on of all things Polaroid instant film. It should work well with modern electronic imagers too.

As for some of my other projects, I am always working on new ways to slump and cast glass in my kilns, I'm installing a Sky Commander computer on my big 17.5 inch dob, I'm finally building a proper cradle and rings for the big 4.25 inch finder scope that goes on the big dob, I'm building a cradle and rings for another large refractor that's been sitting on a shelf unused for far too long, and I'm building a robotic Foucault tester for testing the quality of telescope mirrors. Plus I am rebuilding a Meade Lightbridge telescope that will be raffled off by the St. Petersburg Astronomy Club, and I'm refurbishing a wreck of a 10 inch dob I bought at an auction a year or so ago. All that and a few other things too. I stay busy in my workshop. It helps keep me sane and makes the endless quarantine pass productively.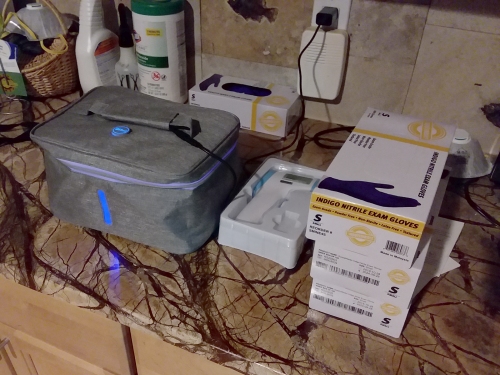 05/03/20 Corona Virus Quarantine Diary: Day 45
Quarantine is kind of coming to an end for Leslie. She's going to be returning to work next week. The Governor is partly re-opening the state. Her office is going to re-open, but with some changes. They are going to only run at about 25% capacity at first, and everyone will be wearing a mask and gloves, and everyone coming into the office will get their temperature taken. Leslie managed to find some gloves and and a non-contact IR thermometer online. So far no luck finding N-95 masks. We have been re-using a small supply of masks I had on hand before all this happened. Leslie bought a UV sterilization chamber online too. That's the gray lunchbox looking thing in the photo with the blue glow coming out of it. She intends to sterilize the masks after each use until she can get more. Hopefully the company she works for can get a supply of new ones for her clinic.

For me and my mom the quarantine is going to go on for now. I'm semi-retired anyway, so staying home isn't too much of a hardship for me, and it's something of a necessity so I don't bring the virus home and infect others. Mom misses senior day care, but that is probably going to remain shut down for quite a while yet. So not much is going to change for us. This quarantine diary is likely going to continue for a while.

Today started with lots of laundry. Then I went out to work on finishing the deck and walkway behind the rental house before it got too hot. I ran out of deck screws back when I was building the walkway. It only had enough screws in it to barely hold it together. We ordered enough screws to finish the walkway when we ordered the supplies to repair the back deck. So with the back deck done, I was able to finally finish screwing together all the pieces of the walkway. I also weeded the garden boxes while I was right there. After that I spent the bulk of the day working on projects in my workshop.

Leslie spent part of the morning looking for real estate in Wyoming. The search goes on. She also arranged for the camper, ATV and trailer to be transferred from the place she's selling in Wyoming into storage. Later she cleaned house. In the afternoon she went for a long power walk of over four miles.

In the evening I cooked us all a hash for dinner and used up a lot of the older vegetables in the fridge.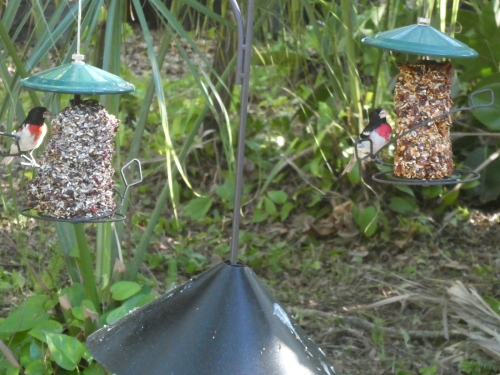 05/02/20 Corona Virus Quarantine Diary: Day 44
Here is a photo of a pair of rose-breasted grosbeaks on our feeders. I took this photo out our dining room window just before dinner tonight. The grosbeaks migrate through our area in the Spring and Fall. We are getting a lot of them right now. They must have figured out that our back yard is a good re-fueling stop on their long migration flight across the Gulf of Mexico from Central America. I've seen up to five males, and several females, all at one time on our feeders. Naturally most or all of them fly away as soon as I try to get a picture. But I did manage to get this shot of a couple of colorful males. Click the photo for a larger view.

Today was another nice day. Not too hot or humid. This weather is spoiling us. I decided to hit the ground running this morning. I went to Lowes early to pick up some parts I need for some of my projects. We were in Home Depot yesterday, but they didn't have what I needed. They never do. I was hoping to beat the crowd. No such luck. Lowes was a madhouse. I guess everyone else has the same idea we do, of fixing up their house while on lockdown. When I got back, While it was still shady and cool over there, I tackled replacing some more rotted deck boards on the deck behind the rental house, using lumber left over from fixing our back deck.

Leslie spent a good part of the morning shopping for real estate in Wyoming. She can't stand the thought of not owning property in Wyoming once the sale of her rental cabins goes through. So she's looking hard at things she might want to buy. Late in the morning she came out to check on me and fertilize her garden boxes.

Over lunch she showed me her current favorite potential place to purchase just outside Cody, WY. Looks nice. Neither of us thinks it is a good idea to buy something sight-unseen though. She may have a contractor she's done business with before in Wyoming check it out for her.

After lunch, Leslie was clearly bored. Just about everything on her to-do list is finally done. I suggested she relax, or maybe work on prepping her fossil. She suggested she mow. That's a job I've mostly taken over since we've been married. She really wanted something to do though, so she spent a couple hours on the mower. Meanwhile, I worked on various projects in my workshop.

We are about to attend our first virtual Fossil Club meeting. should be interesting.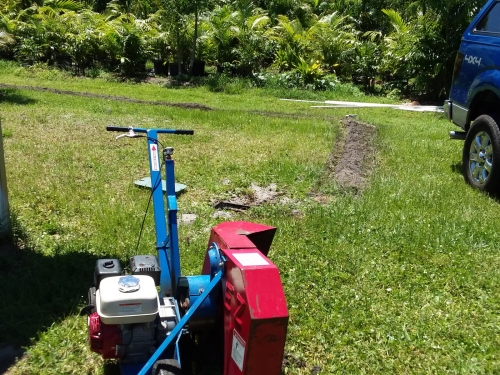 05/01/20 Corona Virus Quarantine Diary: Day 43
We reached an important milestone today. We completed the last major project on Leslie's to-do list. We got the new line of sprinklers in on the north side of the palm grove. This morning we put on our PPE and went to Home Depot to rent a power trencher. It took me and three of their beefy guys to get the thing into my truck. That left me worrying about how just Leslie and I would get it out, and more importantly, how we would get it back in so we could have it back in less than the four hours we rented it for? The thing is heavy and awkward. After trying a couple of different ramp options, we managed to get it out without injuring ourselves, but it was a close thing. Once it started down the ramp, it wasn't wanting to stop.

The actual trenching went fairly easy and quickly, once we figured out how to start the beast. There was a non-obvious cutoff switch for the ignition. I didn't find it until I was blue in the face from pulling on the starter cord. The only fly in the ointment is that we cut through a water line in the first two feet of trenching and flooded the whole yard, including the trench as I dug. Ain't that the way it always goes? The trencher was throwing up a rooster tail of mud as I went that got all over the side of my nice clean truck. Leslie shut off the water while I finished the trenching. I really need to work on trenching a straight line. I doubt I'll get a chance to try it again any time soon though. Leslie blew off my crooked trench as nothing and said, "Don't worry, PVC pipe can bend." Then we washed the mud off the trencher (to avoid the cleaning fee we were threatened with). Then we broke for lunch to let the water in the flooded trench and field recede. Here is a photo I took as we were heading back to the house for lunch with all the trenching done.

Lunch gave me a chance to think about how just the two of us could get the trencher back in my truck. Our utility trailer is full of debris from rebuilding decks, so that was out. I finally decided to park my truck with the rear wheels down in a shallow drainage ditch cutting across the property. That lowered the rear end by a couple of feet. Then I cut a piece of plywood to go on this folding ramp we have, which is really more like a ladder than a ramp, with big spaces between the wide rungs. I was afraid the wheels on the heavy trencher would get into the gaps between the rungs and not want to move. With the truck in the ditch and the ramp going from the tailgate partly up the other bank of the ditch, it was actually a downhill start and only a shallow uphill finish to roll the trencher back into the truck. It only took us two tries to get it in. We had it returned to Home Depot well before our four hours were up.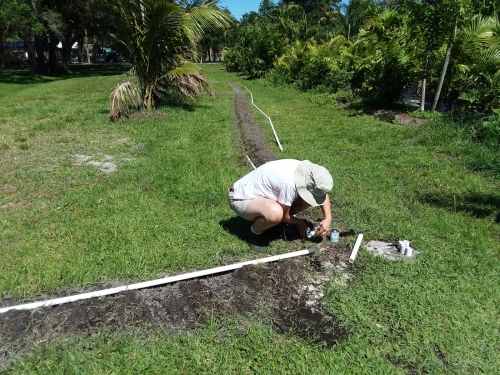 After we got back from returning the trencher, it was time to put in the pipe. Job one was to first fix the pipe we cut through. Then we moved on to running the new pipes. Here is a photo of Leslie gluing together the pipe sections. Lines to sprinklers branched off this main line. We put the sprinklers up 10 feet high, like in the rest of the grove. That will allow for adding a couple more rows of trees, and allow for the existing trees to get a little taller without blocking the spray. As Leslie put the pipes together, I went behind her back-filling the trench. The gluing the pipe together part went fairly quickly and easily. There were just a couple of minor issues that had Leslie running back to the workshop to sort through her giant collection of pipe fittings to find just the right one she needed.

Late in the afternoon it was finally done. When Leslie turned on the water there were no geysers. Yay! More importantly, when she turned on the zone the new sprinklers were tied into, everything worked. Not too bad for a couple of amateurs. She still needs to adjust the distance and direction the sprinklers throw the water. That will be a job for another day though. By then we were both tired, sore and hungry. I made the executive decision to order dinner delivered from The Pinellas Grill again so nobody would have to cook. We had their fish & chips tonight. Yummy.

Click to learn how to meet them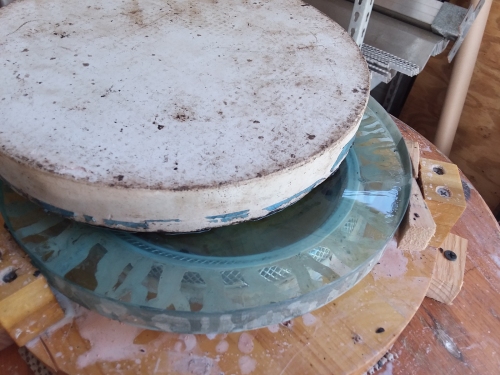 04/30/20 Corona Virus Quarantine Diary: Day 42
This morning was rainy. That kept us inside until late in the morning. Leslie did some online continuing education courses to maintain her certifications. Meanwhile I did some day trading. Today was a down day for the markets. On down days I like to bargain hunt. I snapped up a couple of stocks I've been wanting to buy, and was just waiting for the opportunity of a significant dip in their prices. Today was the day.

Later in the day the weather cleared up and turned into a really nice day. Leslie was going to be online all day working on her courses. I headed out to my workshop and spent some time polishing one of my fast, slumped, telescope mirrors. Look at that shine. It's almost fully polished. Maybe another hour or two of polishing will get it there. I also worked on a couple of other projects for a while before heading back into the house for the night.


We ordered dinner delivered from The Pinellas Grill, like we always do on Thursdays. After dinner we went for a walk. Mom didn't want to go tonight. So since it was just Leslie and I, we were able to go further and faster then we could with mom along. We took some turtle food with us. The ducklings were in their usual spot in the canal. We tried the turtle food out with them. They liked it ok at first, but they abandoned us quickly when some other people showed up with bread to feed them. So we moved on to the boardwalk on the lake at Lloyd Tingler Park. There the turtle food came in real handy. We had quite a turtle feeding frenzy on our hands, as can be seen in this video.

Later in the evening I built a fire in the Chiminea and we sat beside it until late. Not a bad day at all.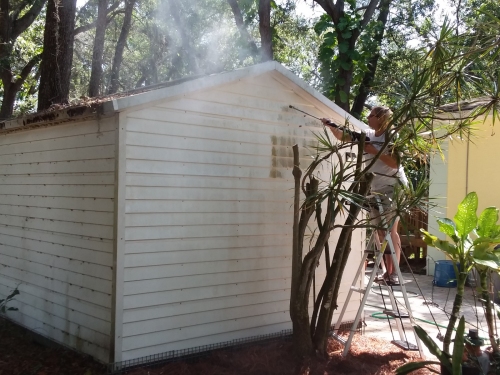 04/29/20 Corona Virus Quarantine Diary: Day 41
I started the morning by paying some bills and doing some day-trading, while Leslie shopped for property to buy in Wyoming or Nebraska before she went to tend to the animals.

Leslie may actually be starting to run out of things to do around the house after more than 40 days of lockdown. We are getting down to the lower priority projects near the bottom of her seemingly endless list of honey-dos. This morning we tackled trimming a lot of tree branches that hung over the roof of the house and the back deck. We also trimmed some other trees and chopped back some of the vines and misc. stuff growing up and around the trees in the back yard and hauling all the debris to the brush pile. Our bush pile is getting really huge. When you own acreage in a tropical climate like Florida, it takes some work to keep it from quickly turning into impenetrable jungle. We were done with all that by lunch time.

After lunch Leslie started pressure washing the small storage shed and making it pretty again. Then she tinkered with the sprinklers in the back yard and in the palm grove. She finished out the day by spreading some more bales of pine straw around the west side of the house to suppress weeds. Now she's kind of wracking her brains about what to do next. it's probably good that she's finally running out of things to do since she may be going back to work in a week or so. The Governor is partially re-opening the state.

I spent most of the afternoon out in my workshop designing stuff to cut on my CNC router, and cutting a few test parts. Plus I did a little more day-trading. The market has been very good to me lately. All the beaten-up stocks I bought near their lows are heading back up nicely.

In the evening we gathered up Uncle Jesse from next door and all went for a nice walk up the street. We chatted with a couple of neighbors we met along the way. The ducklings (see earlier entry) were still hanging out in the canal at the end of the road. They are getting big. It's clear from how friendly they are that people have been feeding them. It was a nice day today.

04/28/20 Corona Virus Quarantine Diary: Day 40
Today was a busy day. So busy that I didn't get any photos to post. It started with an early morning trip to take mom to see her primary care doctor. The process is surreal with all of us wearing our protective garb. Mom was pronounced to be in good overall physical health, but some medications were adjusted. Later in the day I geared up with my PPE again and went to Walmart to pick up her new prescriptions. I also shopped for some groceries we needed while I was there. I was surprised to see two store entrances open now. They seem to be letting a lot more people in the store at a time. They are in the process of making the isles one-way. I guess that produces more distancing and allows them to admit more people into the store at a time. The store was much busier than the last couple of times I was there. The store was also better stocked than the last couple of times. Still no toilet paper, and limited selections on lots of things, but the shelves were not as barren, and there were plenty of other paper products for a change. It was the first time I'd left the house twice in one day in a very long time.

Leslie was very busy today too. The sale of her Wyoming property is going through. She spent the day gathering paperwork, reviewing and signing things, and arranging to have all her stuff packed up and moved into storage. Plus her new iPhone finally arrived, and she spent a long time setting it up and transferring stuff off her old phone. Now she has to shut down all the rental sites like Air B&B and other rental sites for her cabins.

I really need a haircut. There is a lot of talk about Florida opening up so-called non-essential businesses soon. I hope so, because a trip to the barber shop is rapidly becoming essential after 40 days in isolation. If our cat can get a haircut, why can't I? Not sure how social distancing and hair cutting are going to work together though. Maybe I'll let Leslie try her hand at cutting my hair. How bad can it be? Don't answer that. I've seen the Youtube videos of some of the DIY quarantine haircut fails. Anyway, it'll eventually grow out again. I can always wear a hat until then.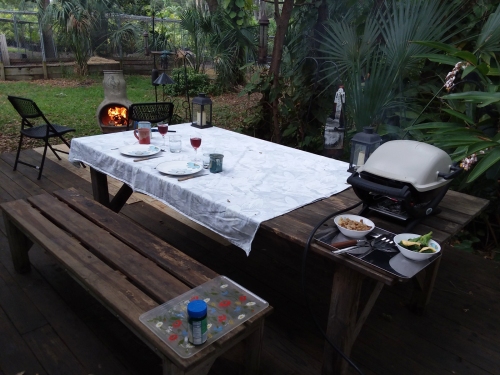 04/27/20 Corona Virus Quarantine Diary: Day 39
Here is a photo from last night. Leslie decided we needed a "date night." Since we can't go out to any of our usual favorite places, we did the next best thing and had our date night on the newly renovated back deck. Leslie decked out the picnic table nicely with a tablecloth, the good wine glasses and coffee cups we bought on our honeymoon. I built us a nice fire in the chiminea. The weather couldn't have been more perfect. A dry front came through in the afternoon and lowered the temperature and humidity from the oppressiveness of the morning when we were sweating our way through our chores (see previous post).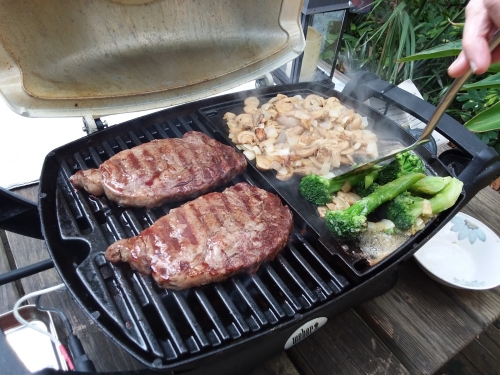 Next Leslie brought out a couple of steaks we'd been saving for a special occasion. Plus there were also sauteed mushrooms and broccoli in garlic butter cooked on the grill too. The finish of the meal was a truly amazing blueberry cobbler desert she made with some blueberries our neighbor gave us. It was an amazing meal. The ambiance was great too. We had a crackling fire and a never-ending slew of birds coming to the feeders to watch. They seemed totally unconcerned by our presence only a few feet away. Afterwards we sat by the fire for a long time, well into the night. It was a great date night. we'll have to do it again, even if the restaurants are open.

Today was a strange day for both of us. We each spent much of it on our phones. I did a little day-trading in the morning, then spent hours on the phone in the afternoon with mom's Medicaid case worker. Mom was just approved for Medicaid (finally!) after more than a year and a half of working the system to try to get her in. Due to the virus lockdown, the caseworker is doing initial interviews over the phone, and it took the better part of three hours. I don't mind because it means she's finally in the system and will be getting the help she needs as her dementia progresses to the point we can no longer look after her at home.

Leslie had someone potentially interested in buying her place in Wyoming. Leslie really wasn't planning on selling it, but the more she thought about it, the more sense it made. She can't get out there as often as she'd like, and the county has been giving her grief over renting out through Air B&B. It was becoming more of a headache to her than it was worth. Today the potential buyers looked at the place and they liked it. So Leslie was on the phone much of the day negotiating and arranging things. It looks like the sale may happen. She has mixed feelings about it. It will mean a lot less stress and a big payday, but she loves that place and she's going to miss it something terrible. She's already shopping for new Wyoming properties for our future retirement home.

Between fielding phone calls and texts about selling the Wyoming property, Leslie decided to tackle some yard work. She cleared out a huge area around the storage shed, and cut down a small tree. After I got off the phone I went out and helped with the cleanup. Lots more cartloads of debris went on our ever-growing brush pile.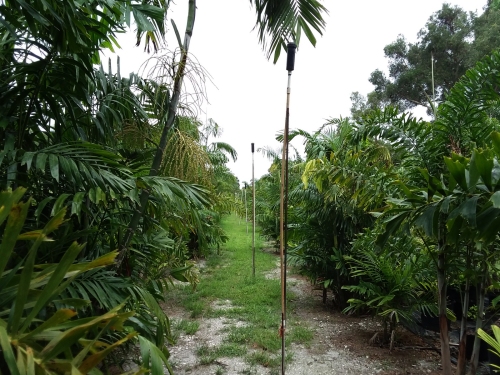 04/26/20 Corona Virus Quarantine Diary: Day 38
Today Leslie and I decided to divide and conquer a couple of jobs that needed doing. Leslie went back to raising the last of the sprinklers in the palm grove. She completed them by lunch time. Here is a shot of a row of sprinklers. They were originally about four feet high. Now they are about 10 feet high. High enough to spray over the tall palm trees and water more area. Leslie has been wanting to get this done for a long time.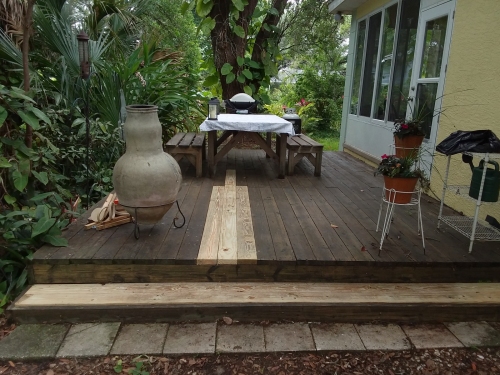 As for me, I tackled fixing the back deck. The wood for it was delivered about a week ago, but the deck screws we ordered only just showed up a couple days ago. The deck had developed some bad soft spots. I only had to replace a few of the deck boards, but lot of the structure underneath was rotted. I had to replace a lot of it and sister in some new 2x6 joists in places. I was mostly done with the deck by lunch time too. Just some cleaning up was left to do in the afternoon. It's a quick fix, but if it lasts a year or two I'll be happy. Maybe after the economy is up and running again and we have the money to spare, we can replace the entire deck in a couple of years. Leslie has grand plans for a new deck that would span the entire length of the south side of the house.

Anyway, the deck is now nice enough for an evening meal grilled and served outdoors, and later a romantic and relaxing fire in our chiminea. We actually got enough jobs knocked off her to-do list today that Leslie is willing to risk a little actual relaxation this evening.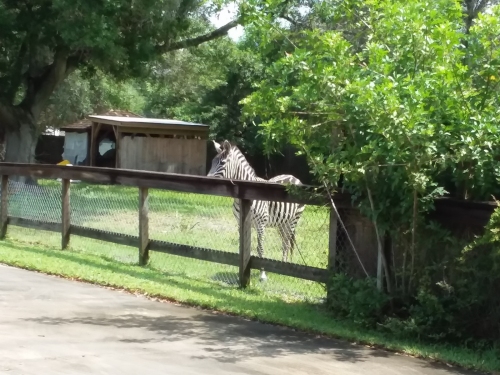 04/25/20 Corona Virus Quarantine Diary: Day 37
Today was a nice day. Warm, but not too hot. Leslie went for one of her power walks early in the morning. Later Leslie arranged to have the bird groomer come out this morning to trim the parrots claws, beaks and flight feathers. The birds always scream bloody murder during the process. So I took mom for a walk up the road while the job was being done, so she wouldn't be upset by all the screeching. It was a nice walk. The neighbor's zebra was near enough to get a decent photo of him for a change. I was talking to him to get his attention and get him to look up. I told him I saw a few thousand of his distant relatives in Tanzania during our Africa trip.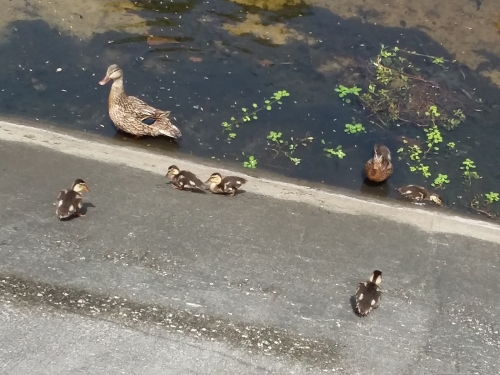 We walked to where our road dead-ends at a flood control canal. I looked down in the canal and there were some mamma ducks and ducklings swimming around down there. The ducklings kept coming up the embankment to check us out, then mamma would call them back. They were so cute.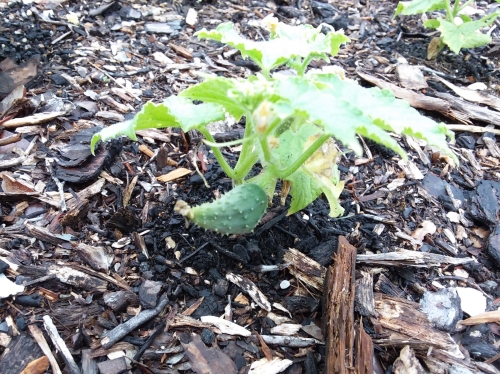 I spent the bulk of the afternoon out in my workshop working on various projects. I finally have nice quality wood after our trip to Home Depot the other day. I made a lot of sawdust today using my CNC router. I took a break from working in the shop to go weed the garden boxes. The cucumber plants are just loaded with baby cucumbers. The zucchini plants will probably be next since they are blooming like crazy. The cilantro and kale are really looking good too.

Leslie spent a lot of time on the phone this afternoon. A good friend of hers lost his father to the Corona Virus today, and his mother has it too. Between phone calls and texts, she did some sewing. She made a new seat cover for my shop stool. Later she made a wonderful hash for dinner.

After dinner we went back to raising sprinklers in the palm tree grove. Man, there are a lot of sprinklers in the grove. We got a lot done tonight before it got dark though. We are maybe 2/3 done, but the rest should go quickly. We have a system down now, and are knocking them out quickly. We are both sore from the work though. My knee and Leslie's shoulder. We may be on the edge of being too old for this sort of thing.

Click to learn how to meet them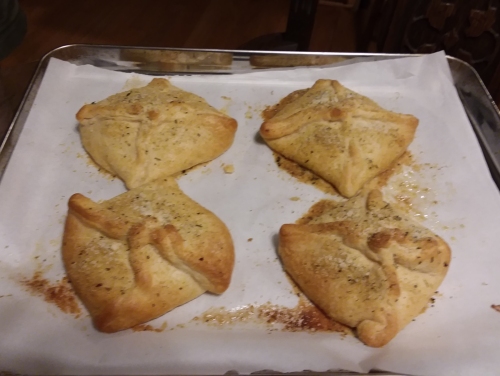 04/24/20 Corona Virus Quarantine Diary: Day 36
Today was a rainy day. It started around 3am with thunder and lightning and torrential downpours. As I am writing this at 5pm it is still raining. It is going to rain all night and into tomorrow too. The rough weather is long over, but it just keeps raining. Sometimes just a drizzle, and sometimes quite a heavy downpour. So as a result, we have been stuck indoors all day. Leslie worked on continuing education online, and did some work on her blog. I spent the morning doing some day-trading, and buying way too much stuff on Ebay and Amazon.

A little after noon, the rain let up enough to let me head out to my workshop. I spent the afternoon out there doing various projects. I found the roof leaking in two places and put buckets under them to catch the drips. At one point Leslie came out during a lull in the rain to visit me, then got trapped for a while as the rain started hammering down again. We discussed possible ways to fix the roof and marked the areas where the drips were coming from.

Leslie is making her delicious Savory Chicken Squares for dinner. We affectionately call them "chicken plops." She's going to take photos of the process so she can put the recipe on her blog.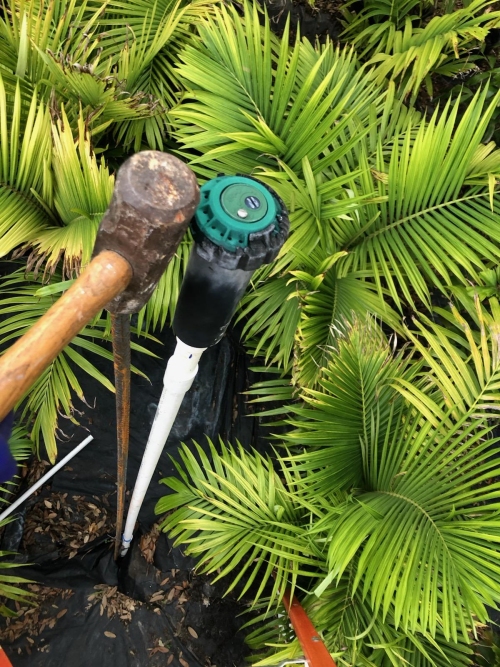 04/23/20 Corona Virus Quarantine Diary: Day 35
Today was a hot day. It was also super windy. There is a storm front coming tomorrow that may being us some rough weather. We started out the morning by working on sprinklers in the grove. The trees in the east side of the grove have gotten much taller then when the sprinklers were originally installed. Now they block the flow of water. So Leslie has been raising them all until they are about 10 feet tall. It's hard to tell it in this photo, but Leslie is on top of our tall ladder driving a 10 foot piece of rebar into the ground to give support to the lengthened sprinkler pipe. I helped her some with this project in spite of her wanting to do it herself because of my bum knee. Anyway, we were only able to get a few more done today before running out of the correct size of PVC pipe and fittings. About that time one of the grove workers broke a water line and caused a mini geyser of reclaimed water which flooded the east end of the grove. The next couple of hours were spent trying to fix that. It would have been relatively easy, but the broken pipe was an odd size. Leslie had to do a lot of searching through her collection of fittings, and do a lot of trial and error fitting to get something that worked. By then it was lunch time. We were both filthy. I washed up and changed into dry shoes. Leslie needed an entire shower after getting doused with lots of reclaimed water.

After lunch I started working on some projects in my workshop, and got in some day-trading too. Leslie had ordered more pipe and fittings for curbside pickup at Home depot. By mid afternoon she was ready to go get it. We took my truck to pick it up. I went along since I wanted to hand select some birch plywood for some projects I have in mind. I put on my PPE and headed into the store after they loaded up my truck with the stuff at curbside. I got some nice pieces of birch plywood that will become several telescope projects.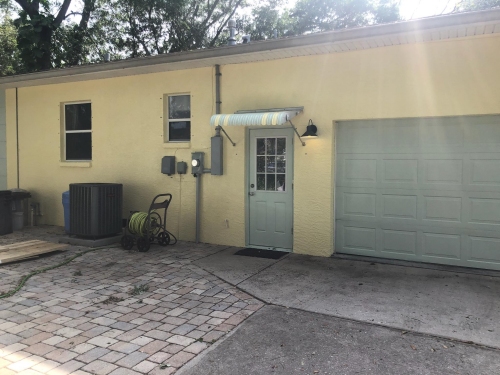 After we got home from Home Depot, we put the awning that Leslie painted back up over the side door. It looks great now that it is painted in the same colors as the house. After that, Leslie started some laundry.

It's Thursday. It has become something of a tradition for us to order dinner delivered from The Pinellas Grill on Thursdays. It was Leslie's turn to pay, but she couldn't find her credit card. So I paid when the food arrived. Eventually she found her credit card in the washing machine. It had been in the pocket of her pants she just put in the laundry. Hopefully it will still work. Dinner was good, as always from The Pinellas Grill. Plus nobody had to cook tonight.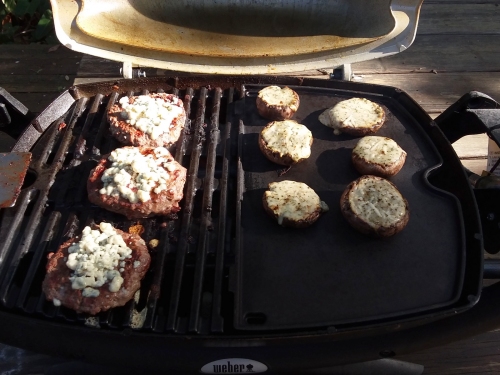 04/22/20 Corona Virus Quarantine Diary: Day 34
Today was another nice day weather-wise. I was expecting it to be really hot and humid. That's probably coming tomorrow. What wasn't so nice today was my gimpy knee, which was really paining me a lot. I can't wait until my orthopedist office opens back up. Anyway, I spent a good part of the morning with my leg up and ice on it. It gave me a chance to do some serious day-trading and do deep research into some stocks and ETFs I may want to invest in down the road.

Leslie decided to dial things back to only 11 for a while this morning, and worked on making some Youtube videos about proper pruning and rooting of roses for her Youtube channel. That didn't last long though. By afternoon my knee was feeling good enough to head out and kibitz with Leslie and provide a studio audience for her as she filmed her video segments, then I headed on over to my workshop. By later in the afternoon, Leslie was itching to take on yet another massive project that she's going to feel horribly pressured to complete before returning to work. She's already taken on the chore of raising all the sprinklers in the grove by about six feet. Now she's started plotting how she (we) can run a new irrigation line and new sprinklers out to a row of recently transplanted coconut palms on the north edge of the grove. She started brainstorming how to do it, and inventorying parts in her massive collection of PVC pipe fittings. I could really hear the gears grinding in her head as she worked. We'll likely need to rent a trencher to put in the main line.

Later I hopped on the mower and mowed all the paths through the grove and the area around the new coconut palms to make it easier to do all the sprinkler work. I drove the mower until the vibrations made my hands numb. Even with gloves on the vibrations eventually get to me and I have to stop. Maybe the blades are out of balance? I'll need to check into that.

For dinner I grilled us some burgers with Gorgonzola cheese melted on top and some stuffed portobello mushrooms. Yummy! After Dinner Leslie went out to continue working on raising all the sprinklers in the grove. I offered to help, but she declined and pointed out that my helping her do that last evening is probably what wrecked my knee today. I'll sneak out and see what I can do to help her out before dark anyway after I am done writing this. The knee is just a fact of life I'm going to have to deal with until my orthopedist is open for non emergency cases again.

As for the meteor shower last night, it was a bust. Leslie really wanted to see it, but I was out cold by the peak around 2am. She quietly dressed and snuck out to take a look for herself. Unfortunately she was thwarted by fog. She said only a couple of the brightest stars were managing to shine through the muck. So she came right back to bed.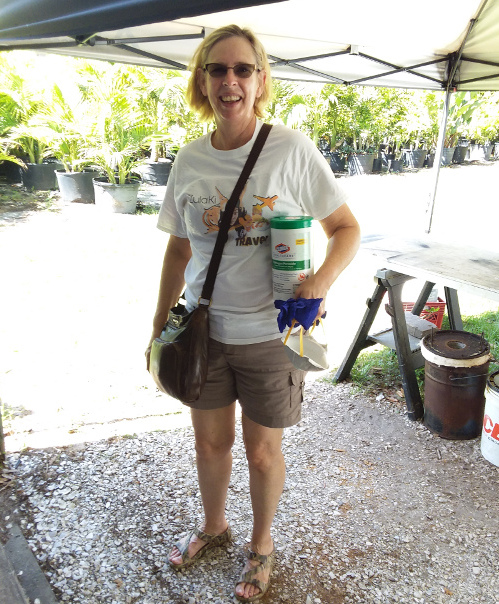 04/21/20 Corona Virus Quarantine Diary: Day 33
The weather today was absolutely perfect. It's warm, but not oppressively humid. Florida normal hot and humid is coming back later this week. We took advantage of the great weather to do lots of outside stuff. Leslie did her usual power walk in the morning. She took a backpack with her and walked to the cat's vet's office to pick up a new bag of the special food he is on. I did some day-trading in the morning, then took my mom for a walk up the street to see the farm animals, and get her some exercise. Later in the day, Leslie geared up to go to the grocery store. I went to Walmart just yesterday, but I guess we both forgot to put a couple of important things on my list. She also wanted to stop at the feed store while she was out and get some more rabbit food for our bunnies. So here she is, ready to go with mask, gloves and disinfecting wipes in hand. Welcome to the new normal.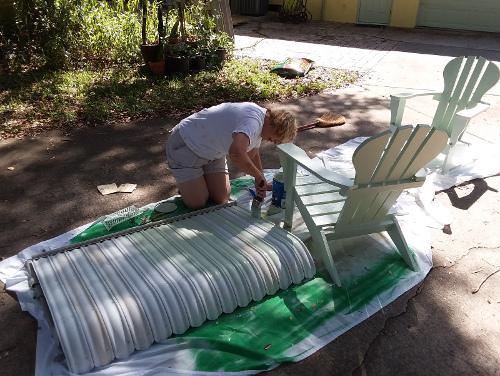 In the afternoon, Leslie (big surprise) found some more stuff to paint. Her aluminum primer finally arrived. So she primed and painted the awning that goes over the side door of the house. She also painted the Adirondack chairs from the front porch to match the new trim color of the house. I spent most of the afternoon working in my workshop on several projects, and making good progress on them. It was nice to be working without having to stop every few minutes and mop the sweat off my face. At one point Leslie called me out of my shop to see a pileated woodpecker that landed in one of our oak trees. We tried to get good pictures of him, but he kept flitting around. Leslie commented just a day or two ago that she hadn't seen any pileated woodpeckers in a while, and here one appeared.

Leslie wants to fix some sprinklers out in the palm grove after dinner. We may also try to catch the peak of the Lyrid meteor shower around 2am. We haven't decided if we are going to try to stay up for it, or go to bed and set an alarm.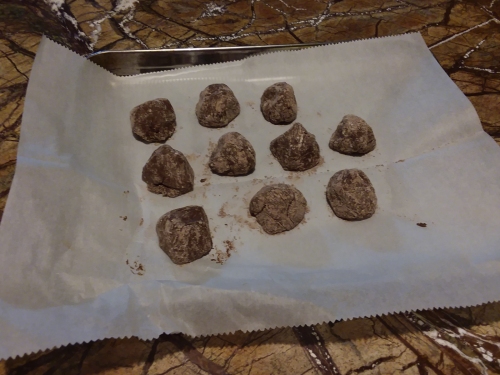 04/20/20 Corona Virus Quarantine Diary: Day 32
Today makes one month in quarantine for us! We went in on the 20th of March after Leslie was exposed to someone who was sick and she was advised to quarantine our whole family for 14 days. By the time our 14 days was up, pretty much the rest of the world was in quarantine, so we just kept doing what we had been doing. Hard to believe it has been a whole month. Well, looking around the house at all the stuff that has been done, it's actually kind of hard to believe it all happened in only a month.

It hasn't been a bad month. Not only did we accomplish a lot on the house renovations and other projects, but we've lost weight too. We are both down about 10 lbs each, and I think we've gained muscle too from all the work. Plus it's nice that we are getting to spend so much time together, especially since we are still newlyweds. Once Leslie goes back to working her long days, we won't see nearly as much of each other.

Today was another rainy day. So Leslie concentrated on indoor work. She cleaned the house from stem to stern. Later in the afternoon when the rain quit, she went for one of her power walks. As for me, I did some day-trading in the morning, then ventured out to Walmart to pick up some prescription meds for my mom. Still more changes at Walmart. Since I was last there they have erected glass shields at the pharmacy. It's almost like going to the bank now. The store was not at all crowded. People seem to finally be getting the idea that they should only be going out if they really need something. Many people were wearing masks and gloves too. There were still a few jackass young 18-20 somethings who were yucking it up and making fun of people in PPE, while sucking on lollipops. Maybe karma will catch up with them. Later in the day after the rain quit, I worked in my workshop a while, then hustled all the garbage cans out to the street for trash pickup day tomorrow. With all that went on around here the last few days, every single can is full.

To mark 30 days in quarantine, I thought we needed to have a sweet dessert. Leslie said she was craving chocolate a few days ago. Knowing her like I do, I know her favorite form of chocolaty treat is Reese's Peanut Butter Cups. So I tried to make some chocolate and peanut butter truffles that tasted kind of like peanut butter cups. I'm not sure I hit the mark on them, but they must have been close enough because Leslie wolfed down her share before dinner. I guess she lives by the old motto of, "Life is short so eat dessert first."

Click to learn how to meet them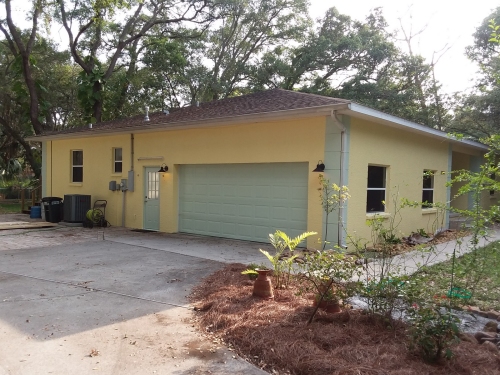 04/19/20 Corona Virus Quarantine Diary: Day 31
Today was a banner day. At the end of the day, Leslie turned to me and said, "I think I'm done painting." I told her I should have got that on tape. The entire exterior of the house has now been painted. Well except for a few aluminum bits like an awning and the downspouts. She must have forgot about those. She ordered special aluminum primer for them that hasn't arrived yet. Anyway, the house looks really good. Leslie knocked out the last couple of doors and bits of corner trim today.

Meanwhile, I finished up rebuilding the shelves in the big garage. I replaced all of them except the ones that had the hurricane shutters for the house stacked on them. I did cut the lumber to size to replace them, but the hurricane shutters are just too damn heavy and awkward to move unless we really have to. I'll just store the pre-cut lumber until the next time we have to put up the shutters, then replace the shelves. And if I'm perfectly honest, I wouldn't mind if it were years, or even never, before we have to do it. With leftover lumber I even made some shutters for the garage windows. With the shelves rebuilt and sturdy now, I was able to re-arrange things in my workshop. It is now less cluttered and more open, and there is shelf space to spare!

Tomorrow Leslie will turn to an entirely new page of her honey-do list. I think it's about as thick as a phone book. Maybe the deck screws we ordered will arrive and we can start on the back deck.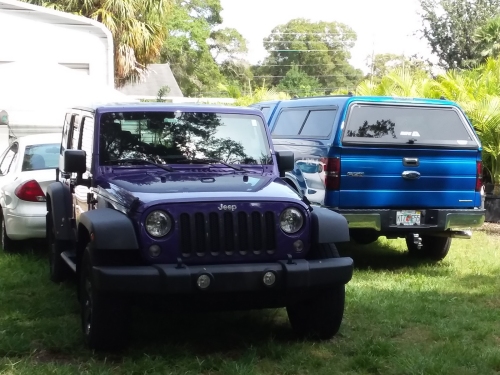 04/18/20 Corona Virus Quarantine Diary: Day 30
Today was kind of a slow day. Leslie planted a couple of palms out front this morning, and I fixed the side door that was rubbing. But then the heavy weather rolled in. It really rained hard. Lots of thunder and lightning too. The cat was hiding in the bathroom like he was expecting a tornado. Leslie had a good idea just before the rain started. She said we should park our vehicles out in the open field next to the palm grove and let the rain wash the dust and pollen off of them. They have been in the garage for most of a month now, but they were dirty when we parked them. The wind-driven deluge gave them a nice cleaning. All the dust, pollen and bird poop is gone, and they just gleamed in the afternoon sunshine. By afternoon the sun came out and dried them off. I parked them back in the garage.

Since we were stuck inside for a good part of the day while the storm played out, we decided to hang pictures back up on the freshly painted living room and dining room walls. As a bonus we got our sofa back because all that stuff has been stacked up on it since the painting started. Later in the afternoon the rain stopped and the sun came out. Leslie worked on setting up sprinklers to water the planter. I spent some time in my workshop repairing shelves and building new ones.

In the evening after dinner, we all went for a walk up the road. Another day of quarantine done.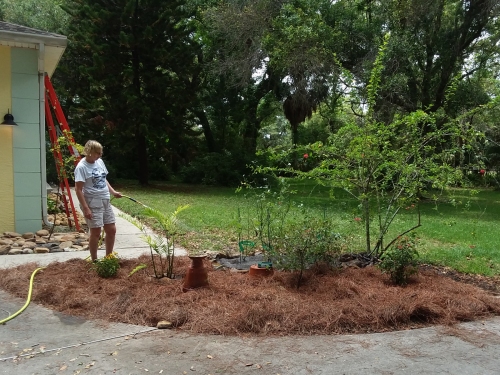 04/17/20 Corona Virus Quarantine Diary: Day 29
Today was a better day than yesterday. There were no major tragedies, and lots of stuff got knocked off the to-do list. The day started early with Leslie going to Whole foods while they were only letting in 60 and over shoppers. She wore all her PPE, and the store was not at all crowded early. $300 later, we are restocked with frozen food again, plus we once again have a lot of fresh stuff.

Later in the morning Leslie went back to working on the big planter at the edge of the driveway. Late yesterday the plant nursery delivered some potted plants and a bunch of bales of pine straw. Leslie put the plants in the ground and spread some of the straw around. The rest of it is for weed control on the west side of the house. Finally she pronounced the planter done, just as rain clouds rolled in and a drizzle sent us inside.

Here is a link to a Youtube video Leslie shot when the planter was finished.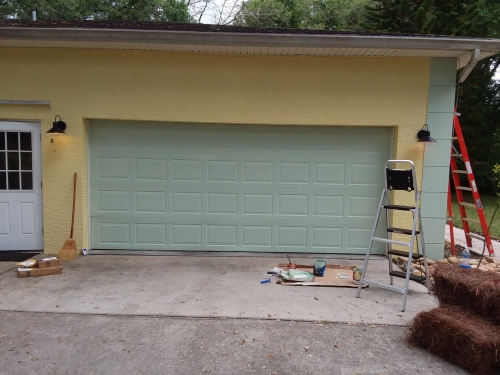 As for me, I decided to spend the day helping Leslie. She is feeling time pressure because her office now at least has a plan for returning to work. She's afraid a lot of what she wants to do around the house won't get done before she has to return to work. So while she was working on the planter, I took over the painting. I got the northeast corner trim and the garage door painted before the rain started. Looks good. And yes, that is a pile of Amazon packages that were delivered while I was working. Today was another major package delivery day. We are soon going to need someone directing traffic at the end of our driveway to deal with all the delivery trucks coming and going.

Amazon, FedEx and USPS weren't the only deliveries we got today. Lowes also delivered another big pile of lumber. It is earmarked for repairing the deck off the back porch, which has developed some spongey spots. Unfortunately the also ordered deck screws haven't arrived yet. There is also some plywood in the delivery for repairing shelves in the big garage, AKA "my loafing shed," which were originally made of particle board and are falling apart. After the rain let up in the afternoon, I started cutting up the plywood and replacing the rotted out particle board shelves. I worked on that until it was time to go in and get a shower before dinner.

Leslie looked around at all that got done today and said she was happy. Happy wife, happy life, as I always say.

04/16/20 Corona Virus Quarantine Diary: Day 28
Tragedy! Leslie went out to the freezer in the garage to get some stuff out for lunch. She found the freezer off and all the stuff inside thawed and warm. At least two weeks worth of frozen food was ruined. The freezer controls are right at ground level. The power switch must have got kicked or bumped just enough to make it turn off. Just a slight turn of the power knob made the freezer restart, but it was too late for the contents. It all had to go in the trash. The freezer must have been off for days without us noticing for everything inside to be thawed and warm. I remember thinking when I uncrated the freezer that the controls were in an awkward place and might get kicked or bumped, especially since the freezer is located in a high-traffic area between the kitchen door and the outside door, and right next to the washer and dryer. I should have done something about it then.

Well, after we got over the shock of losing all the food, and then cleaning out the freezer (at least nothing had spoiled to the point of stinking yet), I decided to make sure this doesn't happen again. I fabricated a clear plastic shield to cover the freezer controls. It should prevent us from accidentally bumping the control knobs, plus the power light is plainly visible through the clear plastic.

Ok, that fixed one problem. The next problem is that we now have almost no food remaining in the house. Leslie is going to go back to Whole Foods early tomorrow morning and try to get us restocked. She spent the day sewing up face mask coverings anyway, in anticipation of having to go back to work in a couple of weeks. She'll get the chance to try one out tomorrow.

The weather matched our mood today. It was dark and gloomy all day, with intermittent showers that kept us indoors all day. Amazingly, it was also chilly. Yesterday must have reached 90, and we sweated buckets working outside. Today I doubt it got out of the 60s. I had to put on jeans and a jacket to venture out through the drizzle to my workshop to fabricate the above shield.

We ordered dinner delivered from the Pinellas Grill.

Click to learn how to meet them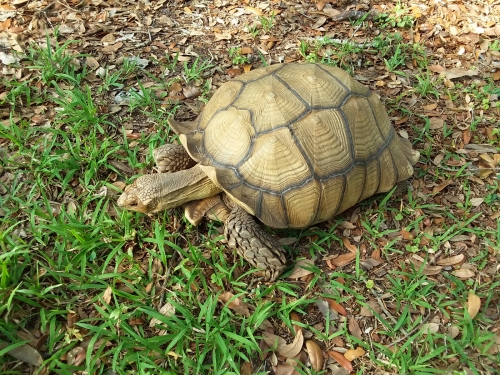 04/15/20 Corona Virus Quarantine Diary: Day 27
Today was a day that revolved around the animals. We started out first thing this morning by having to catch each of the five rabbits and apply flea and tick medicine to them. It's always a three ring circus when we are chasing the bunnies around their enclosure. Eventually we got all five of them treated.

Later in the morning we let our giant Sulcata tortoise Yertle out to graze on the grass again today. Here is a video of the last time we let him out. We are once again out of fresh greens for him. Fortunately there is plenty of grass and ferns growing just outside his pen that he can eat. He likes to follow Leslie around. So she had no trouble getting him to follow her down the ramp and out the gate of his pen. Once he got into the tall grass, he was in tortoise heaven. He spent the next hour and a half or so just gorging himself. Leslie took the opportunity of him not being under foot (or stepping on her feet) to rake out his pen.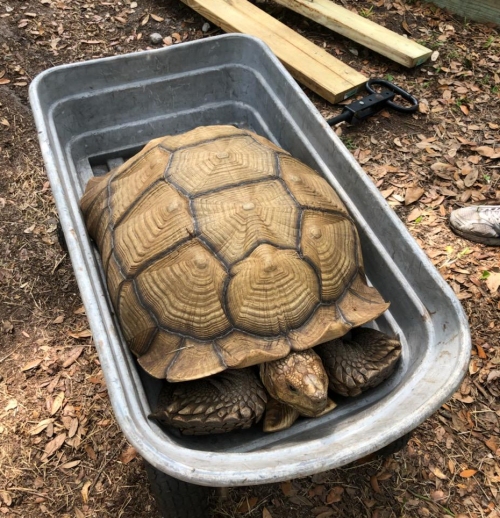 When it was finally time for Yertle to go back into his pen, well let's just say he was reluctant. I tried getting him to follow me back in, but it was a case of him taking one step forward then stopping for a few bites of grass, before taking another step forward. I could see this was going to take until about midnight. So I called Yertle an Uber ride in the form of our garden wagon. He just fits in it, and he's one heavy boy. It's about all Leslie and I can do to lift him in and out of the wagon. I was surprised at how calm he was once we got him in the wagon. He seemed content to ride wherever we wanted to take him.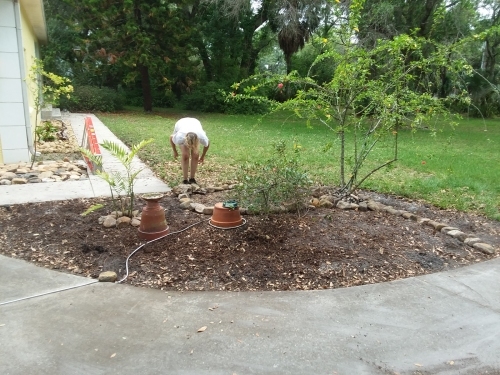 After getting Yertle put away, Leslie went back to working on the big planter area next to the driveway. There was a lot of ground-cover stuff growing there that she cleared out, plus a lot of roots and tubers from the shubbery that we dug out of it a while back, plus about a ton of fallen oak leaves. Then she ran a sprinkler line out to it. Then she started artistically arranging rocks. Lots of rocks. I snapped this photo just after we cleaned up the monumental mess she made cleaning out the planter. About a dozen wagon loads of stuff went to either fill in low areas in the back 40, or onto the growing trash pile. Leslie ordered a bunch of stuff from a local plant nursery to be delivered. Some of it will go into the planter and some will go in other areas around the house. It should be delivered tomorrow.

As for me, when I wasn't helping Leslie, I cut up several large fallen oak limbs into firewood for use in our chiminea. I weeded the garden boxes. I also worked on several projects in my workshop, as usual.

In the evening Leslie made a hash using left-over pork roast from last night and some other ingredients. It was really good.

04/14/20 Corona Virus Quarantine Diary: Day 26
Today was trash day. I hustled the cans out to the street yesterday afternoon. You never know when the trash men are going to come. They will come late in the afternoon on trash day for months on end. However long it takes to lull you into a false sense of security that you can wait and put the cans out on the morning of trash day. Then when you do wait, WHAMMO! They come at 0-Dark Thirty in the morning. Then we either have to run the cans out to the street barefoot and in our PJs as soon as we hear their obscenely loud truck turn onto our street, or else we just have to wait until next trash day. Fortunately, I got the bulk of it out yesterday afternoon. I had some more boxes to throw away, but figured I could wait until today to do it. So sure enough, they came early. Oh well, not that much got left behind. Just yet more Amazon boxes. They delivered three times to our house yesterday. Plus we got packages in the regular mail. I don't know why, but something just seems wrong about living through Amazon deliveries. I never thought I would miss actually shopping in stores, but I kind of do.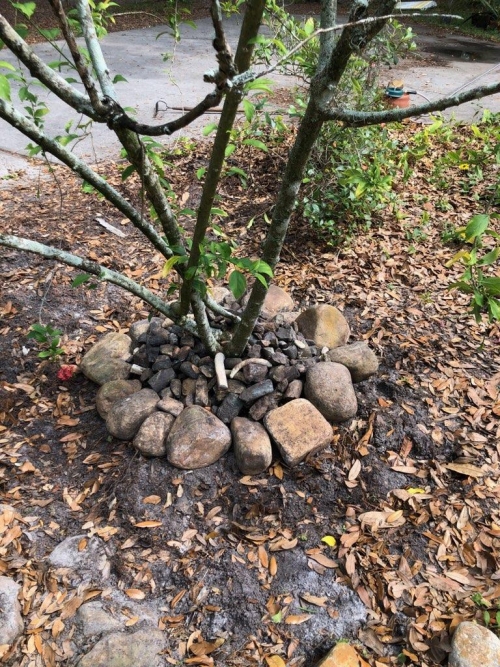 Today dawned cloudy and gloomy. Leslie was worried it might rain and ruin any outdoor trim painting she planned on doing. So she set up for painting inside. There were just a couple of interior doors she hadn't painted yet. She knocked those out. By then the weather turned hot and sunny outside. Rather than going back to outside painting, she pivoted over to landscape work. She's reworking a large planter next to the driveway. That kept her busy the rest of the day, and there is still more to do. Here she has dug out a lot of the stuff that was there, then arranged a bunch of rocks and fossils around the base of a Chinese Lantern Hibiscus bush she's keeping in place. She still wants to plant some heirloom rose bushes that have been in her family for generations, and some other stuff in the planter too. That'll be a project for another day.

Early this morning I got the news that I needed to provide an article for the St. Petersburg Astronomy Club newsletter. Oh, and by the way, the deadline is today! So I spent a good part of the morning writing up the article and taking photos to go along with it. I also fielded a bunch of phone calls from mom's doctors and from HHS about her Medicaid. Plus I inventoried all her meds and refilled the dispenser. Then I called in some prescription refills for her. That means I'm going to have to put on my PPE and schlep over to Walmart again soon to pick them up. In the afternoon I worked on projects in my workshop and watched the stock market. No trading today, just watching. There are more good buys out there than I have money to invest right now. Gotta pay quarterly taxes tomorrow. Plus I think I will scrape together the money to fund my IRA as soon as I can so my financial guy can invest it his way while a lot of great stocks are cheap. I'm trying to avoid duplication between my IRA and my personal brokerage account.

In the evening Leslie cooked a pork roast in the Instapot. It was great. After dinner Leslie went to drop off some paperwork to one of her employees. She kept her distance though.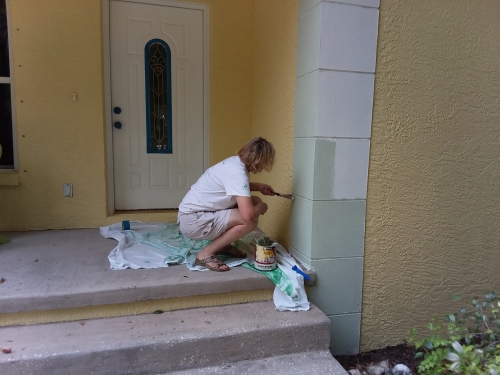 04/13/20 Corona Virus Quarantine Diary: Day 25
Today was a fairly busy day. I wanted to get in some research and do some day trading as soon as the market opened. As I suspected, (and privately hoped), it was a moderately down day for the market. I snatched up a couple of great stocks at bargain prices after they dropped precipitously at the open. They then immediately began clawing their way back up off their lows and making me money. Leslie had an early start too. She had to get the critters fed and change out of her PJs earlier than usual so she could participate in a Zoom conference about what it was going to take for the company she works for, (and partially owns), to get back up and running again. It basically boils down to the availability of PPE (personal Protective Equipment). They will need to have enough masks and gloves and sanitizer on hand before they can start seeing patients again. Right now all that stuff is going to hospitals and first responders. Small clinics are kind of out in the cold and left to their own devices.

While Leslie was on her video conference, I took mom for a walk up the street to get her out of the house and into the fresh air for a bit. Later Leslie made a big batch of her yummy granola. We like to eat it for breakfast on yogurt. By then it was lunch time.

After lunch the painting bug bit Leslie again. She's been itching to paint the outside doors and corner trim on the house. She's been wondering how the color she picked out for it was going to actually look on the walls. So I set her up so she could start with the front door and front porch trim. I dug out one of my mini rollers and started doing the corner trim while she started on the door and frame. Pretty quickly I had the corner trim painted up as high as I could reach. Leslie then told me that If I had something else I wanted to do, I could go do it. I think she was implying that the job was getting done a little too quickly and she was going to have to find something else to keep her occupied if we finished too quickly. About that time she also pointed out that I wasn't really wearing painting clothes either. That part was true. I hadn't dressed in already paint-stained clothes this morning in anticipation of painting. On the other hand, I generally get more paint on the walls than on myself when I paint. Leslie often tends to get it the other way around. it's hard to tell what color some of her painting clothes were originally. Anyway, I can take a hint. So I went and weeded the garden boxes and then to my workshop to work on some projects. Here is a photo of the start of painting the front porch door and trim. I had already rolled part of the corner trim, and Leslie was brushing in the joints.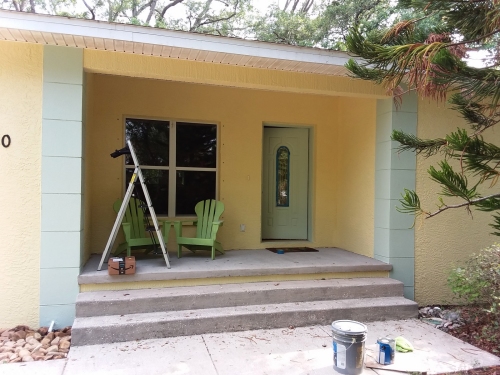 And here is the finished product later in the afternoon. Leslie had gotten a couple of coats on the door and frame, brushed in all the joints and cut in at the top and bottom of the corner trim, and moved on the the northwest corner of the house and was rolling the corner trim there. We both think the new trim color really looks good. If there is enough paint left over after painting all the doors and trim, we are going to paint the Adirondack chairs on the front porch the same color so they match.

In the evening, Leslie made us an (almost) vegan dinner. It was yummy. If they don't get the slaughter houses and meat packing plants up and running again soon, we'll probably eating vegan a lot more often. On the radio they are predicting a big meat shortage in the not too distant future. I hope those predictions are over-blown. We are about out of fresh everything again. We have no immediate plans to go to the grocery store again any time soon though. The freezers are full of frozen food, and we still have our emergency stockpile of non-perishable food. Plus Amazon trucks stop at our door several times a day. In fact the second Prime delivery of the day is sitting on the porch in this photo. We'll see if we can ride this out for a while without venturing out again unless we absolutely have to.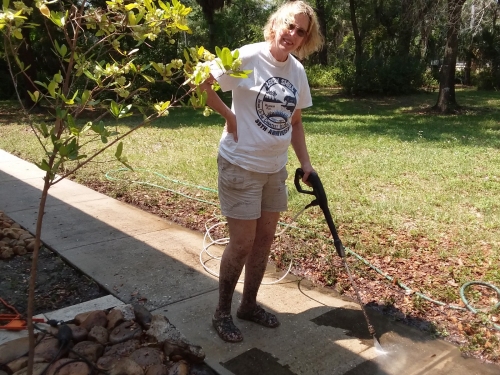 04/12/20 Corona Virus Quarantine Diary: Day 24
Happy Easter! There were no chocolate bunnies or peeps or colored eggs or jelly beans or family get-together or pretty much anything. It was just another day in quarantine.

We did take it a little easier than usual around here today, but only a little easier in Leslie's case. She was just going to pressure wash a couple of areas in preparation for painting. A couple of hours later, this is the state I found her in. Look close (click the image for a larger view). Her feet and lower legs are absolutely black with muck and mud. She has splatters of it all over the rest of her body. Somehow she even managed to get filthier than when she pressure washed the driveway a few days ago. I said, "I thought you were just going to do a few things?" She replied, "I got distracted by the sidewalk. She amused herself by drawing pictures in the muck on the sidewalk with the pressure washer and texting them to me. That's my girl.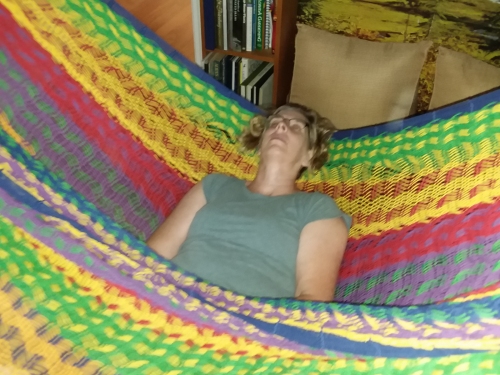 After Leslie ran out of things to pressure wash, she hosed herself off and took a shower. Then she did some stretching exercises. Then she finally relaxed a little by laying in her hammock in the office beside me while I worked on the computer. But then she hopped up after a bit and decided the back porch needed vacuuming. I really need to work harder on getting her to relax. She's going to burn herself out.

I wasn't exactly bone idle today, but I took it pretty easy. I worked on a few things in my workshop until it got too hot out there. Then I came inside and worked on the computer. I also ordered a bunch of stuff from Amazon since I can't just pop out to the hardware store, or grocery store, or clothing store any time I want. The number of deliveries we get every day is just crazy. Yesterday it seemed like I could have spent the afternoon doing nothing but standing by the road and receiving packages. Prime, UPS, Fedex, USPS, Prime again, they just kept coming.

Tonight we had leftover spaghetti and meatballs and another salad for dinner. Another day in quarantine down. No end in sight yet.

Click to learn how to meet them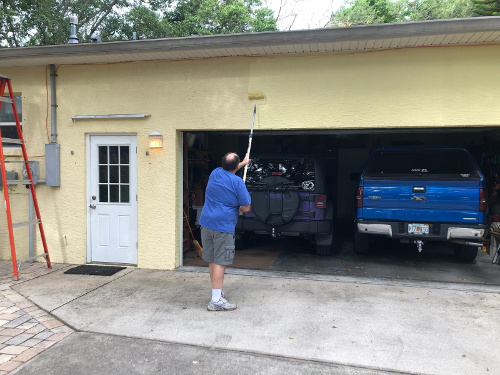 04/11/20 Corona Virus Quarantine Diary: Day 23
The alarm went off a little later this morning. Even on days when we don't have any particular reason for getting up early, we are trying to stay in the habit of it. This has to end someday, right? We don't want the transition back to normality to be too rough on us. Plus Leslie is always raring to go with some project or other, and frets about wasted daylight while we lounge in bed.

Today we painted the east side of the house. It was the only outside wall we hadn't painted yet. So finally the entire house is painted, inside and out, with the exception of some corner trim and doors. We'll probably do them soon. Here is an action shot of me rolling the East wall.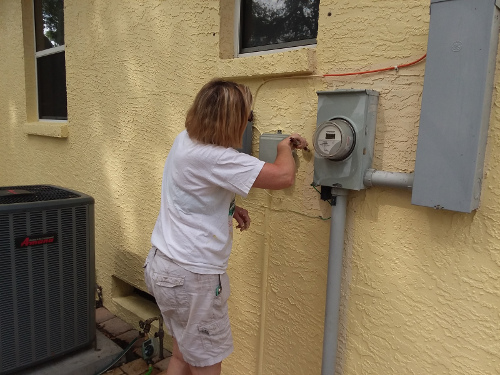 While I was rolling, Leslie cut in at the top, bottom, around the windows and electric boxes. We have a lot of outside paint leftover. Leslie is talking about painting outbuildings and the inside of the garage to use it up. I really hope the lockdown ends soon.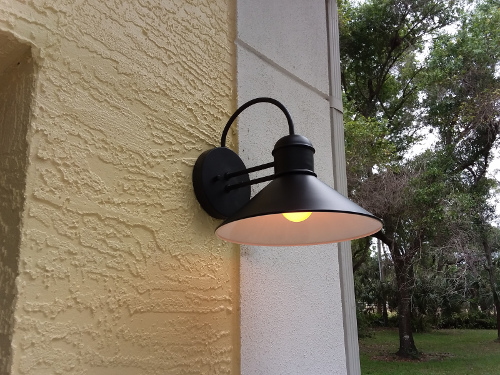 The rolling always goes pretty quickly. So I was finished way ahead of Leslie. So I tackled another job. I took down the old outside lights on either side of the garage and installed new ones. The house is really looking spiffy after all the work we've put into it.

In the afternoon Leslie went for one of her power walks while I made us some tomato sauce for spaghetti and meatballs, and also made us some dessert. Leslie made a nice salad too. Yum! Boy are we full. We decided to go for our evening walk up the street to try to work off some of dinner. We collected Uncle Jesse on the way and he went with us.

This lockdown really needs to end. It has put a big crimp in our usual jet-setting lifestyle. So far we have had to cancel two planned trips, and a third is looking less likely by the day. This is hard on travel junkies like us.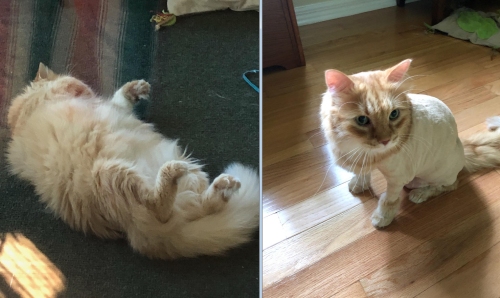 04/10/20 Corona Virus Quarantine Diary: Day 22
The alarm went off early again today. Leslie needed to take George the cat to the vet. It was time for his shots and a teeth cleaning, and a haircut. The vet was still making appointments. They have a drop-off, pick up type service where they meet you in the parking lot. Poor George needed to have a tooth extracted, so he came home dopey from the sedation, and sporting his Summer lion cut. He'll look a little more like a real lion like we saw in Africa after the shaved part grows out a little. Anyway, here is a before and after shot of George. Maybe there will be fewer fur balls everywhere now.

Leslie had plans to hit the ground running and do a lot of work on the landscaping this morning. That got put on hold when the skies opened up and it really poured down rain. That was unexpected. The forecast only called for a small chance of rain later in the afternoon. We really needed the rain though. It's been really dry the last couple of months. Later in the morning the rain quit and the sun tried to come out. Leslie finally got to plant a couple of trees and re-arrange a bunch of rocks in the planters out front. She also pulled down some vines and did some general neatening up of the yard.

I worked on various things inside until the rain let up. Then I went out to my workshop and made good progress on one of my projects. It's getting tougher each day though without being able to go to the hardware store or Lowes. I'm really having to scrounge and improvise in order to keep building things. If this goes on much longer I'll be working in flint and rawhide soon. Welcome back to the stone age. Later I got on the riding mower and started back up where I left off the other day when I ran over the bed sheet in the tall grass and seized up the mower blades (see below). There were no similar issues today. I got a lot of yard mowed.

We ordered fish & chips from the Pinellas Grill for dinner. It was good. Plus nobody had to cook or do dishes.

04/09/20 Corona Virus Quarantine Diary: Day 21
Wow, it's hard to believe it's been three weeks in quarantine. Being semi-retired, I'm home a lot anyway, and I normally spend a lot of time working on my own projects out in my workshop. So it's not so different from normal for me, except I can't nip out to Lowes or the hardware store anytime I need something, and I can't go out to lunch with my buddies. Quarantine has been a big adjustment for Leslie though. She is used to working all day. So she's been trying to find things to keep her busy so she doesn't get bored. Today though, she finally decided to take it a little easier. No major projects today. She finished cleaning up the house after all the painting, refilled the bird feeders, then did some bookkeeping. Later she went for a three mile power walk.

As for me, I did a little day trading in the morning. Then I spent the bulk of the day working out in my workshop (as usual). A couple of big projects I have been working on during the lockdown are finally coming together. The Meade Lightbridge telescope I have been rebuilding got it's freshly painted optical tube assembly put back together today. It looks great. I should have taken before and after photos. The other project is a robotic Foucault tester for telescope mirrors. I got the first focogram out of it today. It still needs work, but I am clearly on the right track with it. Hooray.

Later in the evening the four of us went for our usual stroll up the street. The weather was nice, but the wildlife was scarce today. No photo or video today. Neither of us got anything. Maybe tomorrow.

Click to learn how to meet them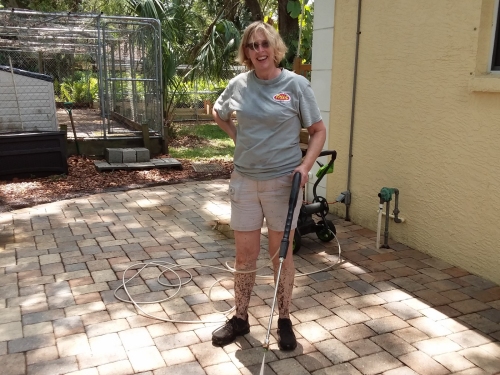 04/08/20 Corona Virus Quarantine Diary: Day 20
Today started quite early. The alarm went off at 6:20 am. Leslie wanted to go back to Whole Foods, and get there early while they were only letting in people 60 and over. I wasn't sure another trip to the grocery store was a good idea since we are near the peak of this and so many grocery store workers are sick. She was worried about a potential food shortage and wanted to make one more trip and pick up enough to last us several more weeks without having to go out again. She wore all her PPE, and came back with a pile of groceries. Everything got wiped down with antiseptic wipes before coming in the house and getting put away. Then Leslie stripped in the garage and went into the shower. Her clothes went into the washer.

Later Leslie decided to do some pressure washing. She did the pavers in the driveway, and the east side of the house so we can paint it next. Boy, did she get dirty, and soaking wet. I took this photo of her before she got really dirty and drowned-rat soaked. The result though was beautiful. The pavers look like new, and the east side of the house is paint ready.

Around midday Leslie ran and jumped on the mower to clear paths through the tree farm so some spraying could be done. The spraying contractor arrived a day earlier than she was expecting. She was in such a rush that she forgot her respirator that she normally wears while mowing. Fearing she might have another bad allergy attack without it, I ran after her with it. It must have been quite comical to watch me trying to chase her down as she ran the mower at top speed up and down the rows of trees. Naturally she couldn't hear me yelling at her either over the roar of the big riding mower. Eventually I caught up to her and made her put on her mask.

Later I took a turn on the mower after Leslie went back to pressure washing. I started out mowing the lawn of the rental house and the south part the grove out by the street. That's where I ran into trouble. A split second before I ran over it, I saw some cloth in the tall grass by a drainage ditch. Then the mower ground to a halt and the engine died. Whatever it was had wound itself around the blades and totally seized them up. Fortunately I could restart the engine with the blades out of gear and the mower could still move under its own power. The prospect of pushing that heavy beast all the way back to the workshop in the afternoon heat was not appealing. I parked it in the shade. We jacked it up and began unwinding and cutting the cloth off the blades. There was a lot more of it than I thought. It turned out to be a bed sheet. Sometimes homeless people sleep in the tree farm. So that may be how it got there. Eventually we got it all off and the mower was good as new. By then though it was late in the afternoon. We quit for the day and sat on the steps up to the deck and had a cold drink and commented on how dirty we each were.

After dinner, just around sunset, we went for a nice walk. We waited until evening when it was cooler today. We got Uncle Jesse to go along with us again today. It was a nice walk. We saw lots of birds, and they were all singing their songs. It's so quiet with everyone at home and no traffic. The birdsong is really nice.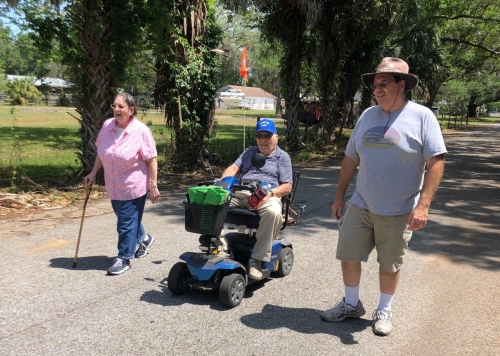 04/07/20 Corona Virus Quarantine Diary: Day 19
Today was a banner day. Leslie finished painting the inside of the house! Yay! I didn't think she could stretch the small amount of paint she had left to finish the living room and dining room, but she did it. The paint I think is only nonometers thick in places. We spent about an hour scouring the walls for thin spots where the original color was peeking through, so she could touch them up with the last dregs of paint in the bottom of the 5 gallon bucket. For some reason the flashlight on my phone is particularly good at showing off the thin spots that aren't obvious in normal room lighting. So She kept calling me inside from my workshop to QC her work. Now the problem is that tomorrow Leslie is going to need to find something else to do to keep her occupied.

Around midday we had our usual walk up the street past the farms and stables. Today we were joined by Leslie's 92 year old uncle Jesse. He rode his motorized scooter along with us. Jesse lives next door with his niece. He normally comes over to eat dinner with us four nights a week. During the pandemic we have been keeping the family a little more compartmentalized, just in case one household got the virus it wouldn't spread to everyone. Since we hadn't seen him in a few weeks, it was a nice treat to have him along for our daily walk. Here is a photo of my Mom, Uncle Jesse and myself on our walk. Leslie took the photo.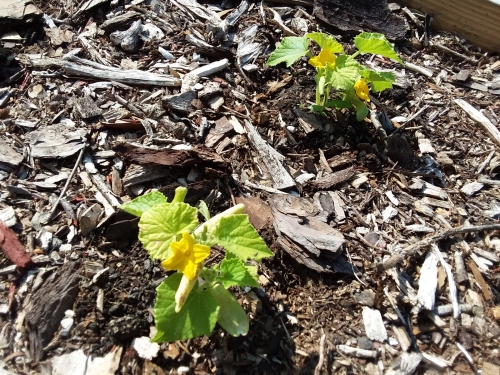 We had some more good news today. I checked Leslie's garden boxes this morning and found that the cucumber plants are blossoming. We should have some baby cukes forming on them soon. The zucchini plants probably aren't far behind. The kale is starting to look like kale, and the cilantro is starting to look and taste like cilantro. The garden is really coming along.

As for me, I started the day by paying some bills. Then I spent the bulk of the day out in my workshop working on various projects. Then I grilled us some burgers for dinner.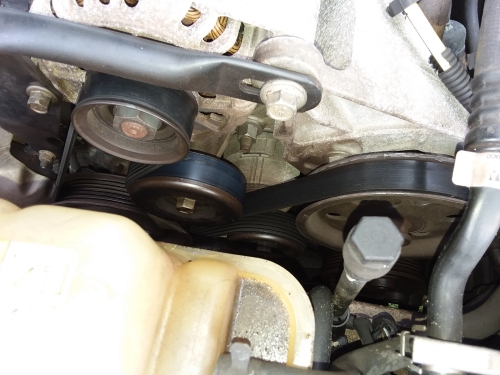 04/06/20 Corona Virus Quarantine Diary: Day 18
Kind of a quiet day today. This morning started by me doing my mom's laundry for her. Then I spent part of the morning working on her car again. I've already repainted parts of it. Now I am working on engine issues. There is a squeal coming from under the hood. It's remarkable how hard it is to localize a high-pitched squeal, even using my machinist's stethoscope. It doesn't help that all the parts that could be causing it are jammed so close together under the hood. I replaced both the idler pulley and belt tensioner pulley. Both are common sources of squeals on this engine and cheap parts. Unfortunately, neither one was the culprit. Here is a photo I took of how the serpentine belt is routed around all the pulleys so I could put it back correctly. After yet more listening and probing around with the stethoscope I am zeroing in on the power steering pump as the likely source now. I'll do more testing to really convince myself it is the problem. Then maybe I'll get a used one from an auto wrecking yard after the pandemic is over. I doubt any are open now. Later in the afternoon I worked on projects in my workshop.

Leslie spent the bulk of the day painting, of course. Today it was baseboards, doors and door frames. She is rapidly running out of paint, and in a dither about what she is going to do with herself after it is gone. The woman really doesn't know how to relax. I told her yesterday that she needed a hobby. She said working was her hobby. I said that's not a hobby. Work is what you do to finance your hobbies. I don't think she got it. So now she's contemplating painting the inside of the garage using leftover exterior paint. Painting the inside of the garage is going to be a nightmare. There is so much stuff hung on the walls and stacked in the way. Oh well, it would keep her busy for maybe a week and not climbing the walls out of boredom. She did take a couple of breaks from working today to go for walks. One leisurely stroll with my mom, and then one power walk on her own. I gotta try harder to get her to relax. Otherwise I'll be in trouble if this lockdown goes on much longer.

Click to learn how to meet them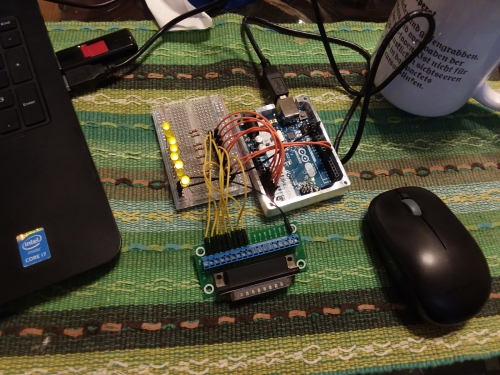 04/05/20 Corona Virus Quarantine Diary: Day 17
It was a rainy day today. That kind of put the kibosh on some outdoor work plans I had for today. It was just an annoying drizzle that lasted pretty much all day. It has been very dry. We are in the middle of our dry season, and it has really been living up to it's name this year. We haven't had any significant rain in at least a month. We were hoping for some hard rain to wash away some of the dust and pollen. Instead we got an ineffective drizzle that was just annoying enough to keep us inside without really helping the water deficit.

The rain let up to almost nothing for a while around midday. That let us take our usual walk up the road. Mom was feeling frisky today, so she wanted to keep going and we got all the way up a horse path to a nearby lake before she was done and we needed to turn around.

Since I was stuck inside all day, I worked on an electronics project. I need to run a piece of machinery that normally interfaces to a computer through a parallel port. Well that's so last century! Who has a parallel port anymore? All any of my laptops have these days are USB ports. The old software on the computer expects to directly drive the coils of a couple of stepper motors via the the parallel port lines. It's not outputting g-code, so I can't use grbl. It's not step and direction, so I can't use the type of interface I use to drive my 80/20 CNC router. So I am rolling my own interface using an Arduino. I am sending the data out a USB virtual serial port to the Arduino, instead of to a parallel port, and having the Arduino output the parallel data on eight of it's data lines. I got it all working today. At least it works on our dining room table. We'll see if it works in the workshop. It was good to get back to my electronic engineer roots and reverse engineer interfaces and hack out some electronic hardware. Too many years in management and now retired for a while I was starting to worry I was losing my mojo.

While I was geeking out with Arduinos, Leslie went back to painting the living room. She is brush painting the walls to try to stretch the paint because she is almost out. She thinks rollers are too wasteful. Besides, brush painting is slow and keeps her occupied all day. I shudder to think what it is going to be like around here when the paint is all gone. How am I going to keep her occupied? I took breaks from my work to QC her painting, pointing out all the thin spots where the original color was showing through her brush work, so she could touch them up. Then I made us dinner. Another day of quarantine down.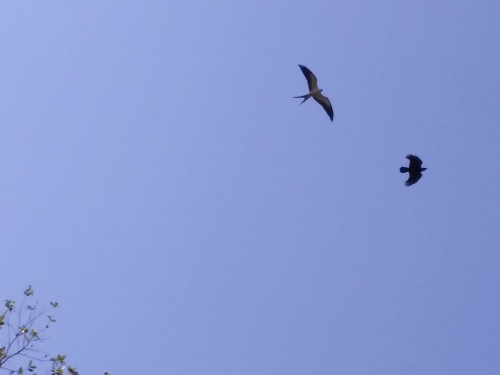 04/04/20 Corona Virus Quarantine Diary: Day 16
Today was a pretty quiet day around the farm. This morning I went to Walmart to pick up another prescription for my mother. It was very different from my last trip there about a week ago. This time they had all the doors barred except for one. They were only letting so many people into the store at a time. The store was not crowded at all. I wore a mask and gloves this time, and so were a lot of other people there. Once again, the pharmacy was not at all busy. I was the only customer there again. While I was in the store I picked up a few other things. Wearing my mask and gloves "armor" I felt less vulnerable than on my last dash in and out trip. So I shopped a little. Interestingly there were still no paper products in the store. Are idiots still hoarding toilet paper? There was none, nor any paper towels, nor napkins, and even facial tissues were down to only a few boxes. They had signs up rationing people to only one item in the paper isle, but still it was cleaned out.

Later we had lunch and all went for a walk up the street. On the way out we saw several large and unfamiliar birds circling low over our house. I tried to get some good photos of them, but they were moving fast and my phone didn't want to focus. They kept circling long enough for me to eventually get a couple of halfway decent photos. This is one of them, along with a crow that happened to be flying through the frame at the same moment (click the photo for a larger view). After our walk we looked them up. They are swallow-tailed kites. Leslie had never seen them in this area before, and she's lived here all her life. according to Wikipedia, they are from South America and often winter and breed in the southern US. There were four of them circling around and squawking. They seemed to be dive-bombing a hawk that was hiding in one of our oak trees. Maybe they are nesting nearby and the hawk was too close for comfort. They are very pretty birds.

Leslie worked on her fossil a bit more (see below), but she gets antsy if she doesn't have some kind of productive work to do. So she tackled the largest and fullest of the curio cabinets and dusted and re-arranged the contents. I spent the afternoon out in my workshop grinding on my telescope mirror blank project. I started the day on 400 mesh silicon carbide grit and ended it on 25 micron aluminum oxide. I'll be polishing soon.

I shut down my workshop earlier than usual and came inside to watch a tv documentary on female fossil hunters that featured my very own lovely wife Leslie, and one of our good friend's from the fossil club. I always knew Leslie had star potential. Later we ordered dinner delivered from the Pinellas Grill.

This quarantine diary is a good excuse for me to get into the habit of writing a little bit every day. Maybe once this is all over I can keep up the habit and maybe finally crank out one of the novels I've been wanting to write forever. I have three or four knocking around inside my head that need writing down.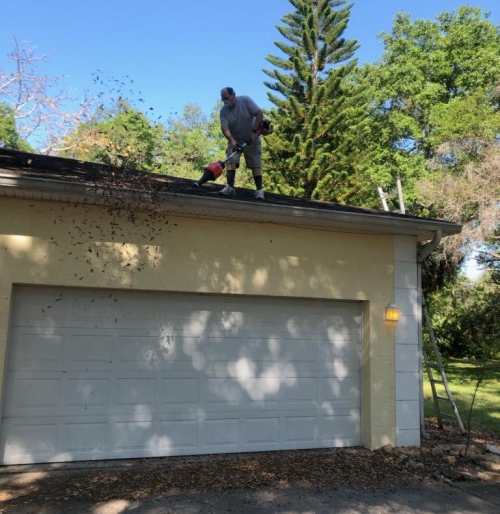 04/03/20 Corona Virus Quarantine Diary: Day 15
It was a busy work day around the house here today. It started with Leslie changing out the litter boxes and me hustling the garbage cans out to the street and starting a couple of loads of laundry. Later Leslie went back to doing battle with the big clump of shrubbery she wants removed. Some more wasp spray finally arrived via Amazon, so she waded into it with a shovel in one hand and the wasp spray in the other. Meanwhile, I took the leaf blower up onto the roof and used it to blow out the packed gutters. Lots of oak trees overhang our house. They recently dropped all their leaves. The gutters were packed to the top with leaves and debris. The blower made short work of that, while making an incredible mess on the ground. While I was on the roof I also pulled a big wad of lint out of the dryer vent. Hopefully the clothes will dry faster now.

There was collateral damage from using this method to clean out the gutters. So much pollen and dust was thrown into the air that poor Leslie had an allergy attack, even though she stayed far away. So she was done with outdoor work for the rest of the day. I raked up the bulk of the leaves and debris and took it to the trash pile. Then I took over the job of digging out the rest of the shrubbery and hauling it to the trash pile. Later I used the blower to clean off the rest of the mess in the driveway.

About the time I was done with the shrubbery, mom wanted to go for a walk. I took her for a walk up the street and back, then we returned home for lunch. Meanwhile, Leslie had switched to doing indoor housework. She did some sewing, and then some dusting and re-arranging the contents of some more of our curio cabinets. She was wearing a mask to avoid inhaling any more dust and further aggravating her allergies.

After all the ladder climbing and digging, my gimpy knee was pretty much done with hard labor for the day. So I spent the bulk of the afternoon out in my workshop working on telescope projects. In the evening we had a nice dinner of my chili and an antipasto salad Leslie made. Later Leslie went to the post office to mail a package to her son. She went after hours when it wasn't crowded and used the automated postage system to mail it. A lot got done today.

I will likely make my corona virus diary a separate web page in the next few days, rather than continuing to lengthen the main landing page of my blog. The page is getting quite long and people are starting to email me and complain that they are having difficulty with the page loading. It may be a problem with the Internet being so slow with everyone at home and online. Shorter pages should help.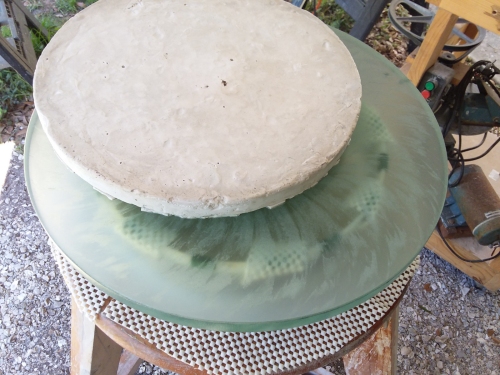 04/02/20 Corona Virus Quarantine Diary: Day 14
It was a pretty quiet day here on the farm. Leslie did a little more painting in the living room. Then made some "Birdie Bread" for the parrots. It smells great. Too bad people can't eat it. Well, apparently people can eat it. There's nothing bad for humans in it. She likes to tell the story about the time her father cut a big slice out of a tray of her fresh birdie bread and ate it thinking it was for the family.

As for me, I spent much of the day grinding on this telescope mirror I am making. It is going to be a 16 inch diameter f/3.5 mirror when it is completed. I slumped the blank to preliminary shape over a mold in my kiln. Then I ground it to a uniform curve using a barbell weight and 60 mesh silicon carbide grit. Then I switched to a tile and plaster tool and progressed through 120 grit and started on 220 in short order. I'll likely be into 400 grit early tomorrow. I am very happy with how nicely and how quickly it is progressing. It's amazing to be this far along with only a few hours of effort in the grinding. Slumping the blank to preliminary shape probably eliminated over 95% of the rough grinding work. I am liable to have this mirror done very quickly, especially since I am kind of stuck here at home and need something to keep me occupied. I will likely put together an entire web page on how I make mirrors like this.

Later in the afternoon we all went for a walk to get some exercise. We took one of the parrots with us in her travel cage in a baby carriage. I'm sure the bunch of us were quite a sight, and the parrot kept up a running commentary the whole way.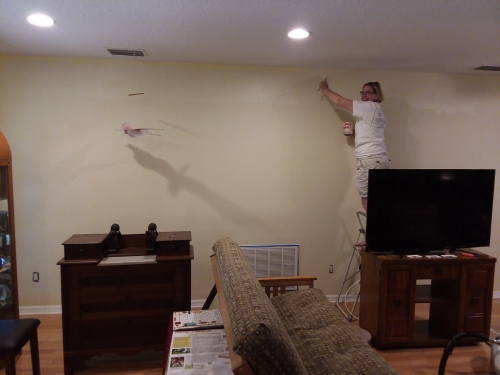 04/01/20 Corona Virus Quarantine Diary: Day 13
Today I had to take my mom to an appointment with her neurologist early in the morning. Mom has Alzheimer's and dementia. I was quite surprised when the office called me yesterday to confirm the appointment. All our other doctors have canceled our appointments until the pandemic is over. Mom's neurologist still wanted to see her because of some bad side-effects she had to a change in her medication. So we drove over to the office through almost non-existent traffic. They really have it locked down at the office. Most of the chairs in the waiting room had been removed, and the rest were set far apart. When the waiting room was full, new arrivals had to wait in their cars for a phone call to come in. Everyone had their temperature taken before entering and was questioned about their health. Everyone on the staff was in gloves and masks. They disinfected the waiting room chairs every hour. They disinfected anything a patient touched. There were hand sanitizer dispensers everywhere. I'm glad they are taking this so seriously.

The trip was uneventful. Medications have been changed again. We'll see how it goes this time. We went straight there and only stopped for gas on the way back. $1.72 a gallon. Nice! Mom commented as we were driving about how nice all the lawns looked. I guess that a lot of people are spending their free time at home on lockdown doing yard work. I know we have done our share.

After lunch it was back to painting. Leslie wanted to at least get a start on the living room. We probably don't have enough paint to finish it and the dining room. We did the east wall and part of the north wall today. Here is a photo of Leslie cutting in near the ceiling after I rolled the bulk of the wall. It looks good.

After we finished painting, I went out to work in my workshop for a while and Leslie went for an exercise walk. In the evening I cooked us all a hash for dinner. Now we are awaiting the arrival of our Fresh Market order. It is running late, but supposedly on the way...Ding-Dong. The order arrived as I was writing this. The shopper had to make a few substitutions, but we got most everything we wanted.

03/31/20 Corona Virus Quarantine Diary: Day 12
It's only been 12 days in quarantine for us, but it's actually been 14 days since Leslie was exposed to the co-worker who was sick. It took a couple of days for the recommendation to self-quarantine to come down. So it's been a full two weeks and none of us are sick. We are going to continue self-quarantining for now though. The rest of the country is pretty much on lockdown. There's nowhere to go and nothing to do. So we may as well stay home as much as possible.

Leslie did go out briefly today, twice. She needed to pick up a prescription of hers at Publix. While she was there she picked up a few other things, including some things for her father who is in assisted living. Later she dove that stuff out to the ALF and someone in a mask and gloves came out to get it and take it up to him. My mom rode along with her to the ALF, just to get out of the house for a bit.

In the afternoon, Leslie went into house cleaning mode. She started cleaning and dusting the contents of the display cabinets. There are a lot of display cabinets and they are full of stuff. After a few hours of that, she decided to pack it in and go for a long exercise walk. Later in the evening she made a nice dinner of broiled salmon using some fresh fish she bought in the morning.

I did some more day trading in the morning. I am becoming quite addicted to it. I'm not putting more money into it than I can afford to loose. I doubt I'll loose it all anyway. I'm buying high quality stocks that I never dreamed I could afford to buy a couple of months ago. After the market crash, the upside potential on these stocks is incredible. Even if the market hasn't quite hit bottom yet, I'm still buying in at a great price. Plus all the stocks I'm buying pay dividends that make the interest from a money market account or a savings account look like chump change. I expect to see quite a return on my investments over the next few years. I spent the rest of the day working on various projects in my workshop. I've got a lot of parallel projects going on, mostly related to astronomy and telescopes. I've stopped all my Urban Gold Mining projects for now to save all my gloves and other PPE in case we need them if one of us gets sick, or if Leslie has to go back to seeing patients and can't get any.
Click to learn how to meet them
03/30/20 Corona Virus Quarantine Diary: Day 11
Today was a fairly uneventful day in quarantine. I did some day trading, then spent a good part of the morning working on my mother's car. I'm trying to fix it up so we can sell it once the pandemic is over with (mom doesn't drive any more). Leslie attacked the landscaping with great gusto. She eventually had to retreat from the clump of thick shrubbery she was digging out due to a cloud of wasps boiling out of it. She's allergic to their stings. I'm not, so I waded in wielding a shovel and a can of wasp spray. I destroyed one big nest, but there must be others in there because the wasps keep coming. Unfortunately we then ran out of wasp spray. So Leslie pivoted over to tree trimming and started hacking the low-hanging branches off the huge Norfolk Island Pine in the front yard. They obscure our view out the windows, and make mowing the front yard a chore. We also walked over and had a long talk with our next door neighbors, keeping proper social distancing of course. The main topic of conversation, besides the pandemic, was the crazy party that went on across the street yesterday. Plus some talk of real-estate values and the typical suburban gossip among neighbors.

I spent the afternoon working on projects in my workshop. Leslie went back to the landscaping. Between Amazon and the Post Office, a lot of packages arrived for us today. It was like Christmas, except that all the boxes contained necessities instead of presents. All in all, a fairly uneventful day. We commented yesterday that every day seems like a Sunday now.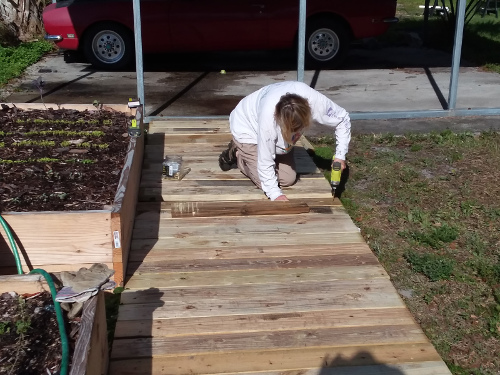 03/29/20 Corona Virus Quarantine Diary: Day 10
Today Leslie and I got an early start and finished the walkway before it got too hot. We picked up all the demolition debris and piled it in our utility trailer for eventual disposal at the dump. Then we screwed down all the treads on the walkway. Here is a photo of Leslie helping screw down some treads. The whole thing went pretty quick and easy with the two of us working on it. We were done by about 10am, before the heat really set in.

Leslie is actually taking it kind of easy today. After we were done with the deck, she did some online stuff, and then started doing some sewing. Later in the day she went for another long exercise walk. No painting today for her. As for me, I puttered around in my workshop for a while, working on telescope stuff, then refilled the bird feeders and started doing laundry. Folding the laundry gives my mom something to do.

We both watched in amazement as the neighbors across the street threw a really wild and crazy party this afternoon. Tons of people, adults and kids. There were lots of stupid human tricks on display. Not to mention the stupidest of all, which was failure to social distance. This kind of thing is why this pandemic is going to kill a lot of people. Too many people just aren't taking it seriously.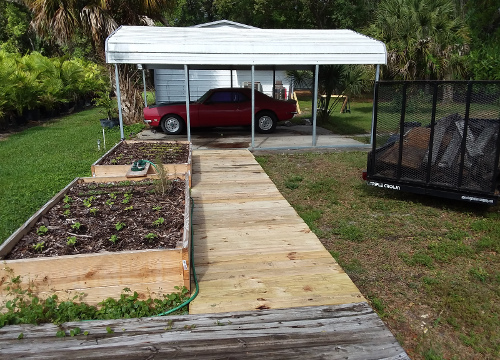 Here is the finished walkway. Not too shabby if I do say so myself. I've built three decks in the last few months. I should go into the deck building business. Now I need to replace some more of the rotted boards in the deck the walkway attaches to. I have some lumber left over, but I'm out of deck screws. So that job is going to have to wait a while.

We have plenty of food right now, but I'm always worried about how we will get groceries the next time we need them. I was talking on the phone with a friend of mine the other day and he said he was getting deliveries from Fresh Market with no problem. It probably helps that he lives really close to the the Fresh Market. I decided to go on their web site and see if they will deliver to our area. There were no delivery slots available until next Wednesday. Well by then we could use a few things. So I placed an order for some staples. We'll see if it all shows up.

In the evening Leslie and I hung photos on the walls of our freshly painted bedroom. There were some from our Africa trip, and some from our wedding, and some of just us. The bedroom really looks great.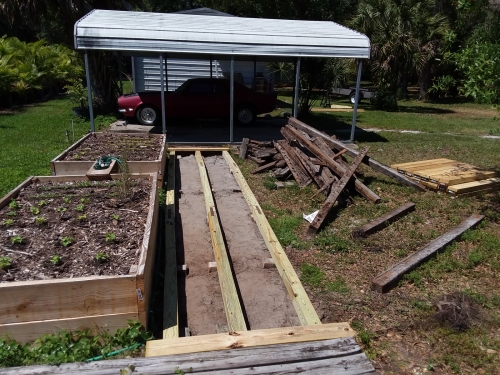 03/28/20 Corona Virus Quarantine Diary: Day 9
Today I drove my truck out of the garage for the first time in nine days. I had to pick up a prescription refill for my elderly mother, who lives with us. I went to the Walmart Pharmacy with some trepidation. The last time I was at Walmart was about a week before our quarantine started. The store was packed with people and they were panic buying stupid things like toilet paper and bottled water. I was pleasantly surprised to find the store not at all busy, and no one at all at the pharmacy counter. There were now little squares on the floor in the queuing area for the pharmacy so people could maintain the required six foot separation. Since I was the only pharmacy customer, I was in and out in only a couple of minutes, touching almost nothing, and not having to be close to a lot of people. Leslie made me go through her disinfection regime anyway, and I did not complain.

After I got back from Walmart, I went back to work on the walkway out back. I demolished the old walkway, and started putting in the base for the new one. By then it was almost noon. It was turning into a real scorcher, and there is no shade in this area. I took a long break for lunch and to cool off. Meanwhile, Leslie had actually spent some quiet time working on her fossil (see below). She is uncovering what looks like a pelvis. We still don't know for sure what species it is, but never bet against it being an oreodont. After lunch though, it was back into high gear for her. She painted some closet doors, and then started doing housework, before making us all supper. After lunch I went out and worked on the walkway a bit more. Between the heat and my bad knee though, I was done with that for the day pretty quickly. I'll put down the new treads and clean up the mess tomorrow morning before it gets too hot. Later in the afternoon I painted some more telescope parts, and then worked on polishing up some Petoskey stones.

Tonight we are both tired and sore from all the hard work we've put in lately. This getting old crap is for the birds.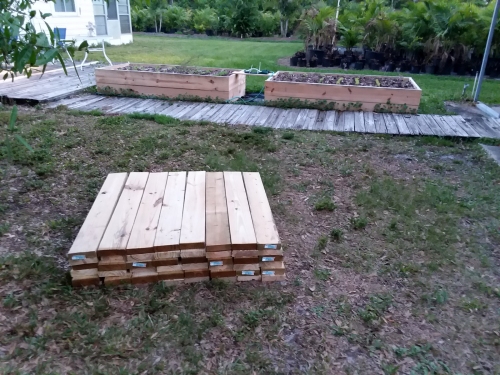 03/27/20 Corona Virus Quarantine Diary: Day 8
Since we have had zero luck getting any groceries delivered from anywhere, Leslie decided to head off to Whole Foods early this morning and pick up some fresh food. She got there just after they opened while they were only letting people 60+ in. Leslie looks much younger than her age, so they made her show her ID before letting her in. The shelves were quite denuded. Some of the items on our shopping list weren't available. Still, she managed to get three over-flowing shopping bags full of stuff to keep us and the critters going. She stripped off her clothes in the garage and headed straight into the shower, disinfecting everything she touched on the way. Leslie is the biggest germaphobe I have ever met. I don't make fun of her about that anymore after she was the only one on our Africa trip who didn't get sick. If anyone is going to make it through this without catching it, it's Leslie. Later we both spent some time paying bills. Then Leslie went for a long exercise walk.

I went out back to get my exercise by cutting up and moving 2X6 lumber. We had a huge pile of lumber delivered yesterday. I spent a good part of the morning cutting it up into four foot tread lengths and stacking them near the walkway that needs to be rebuilt beside Leslie's garden boxes. Then I cut out and replaced some rotted boards in the deck behind the rental house. By then it was after noon. The temperature was getting close to 90. I was done with working with the heavy lumber in the hot sun for now. Leslie was back from her walk and we had lunch together.

After lunch Leslie went back to indulging her painting obsession, doing doors and wood trim in the bedroom. She's like a woman possessed with this whole painting thing. I keep telling her there is plenty of time since we are going to be stuck here for weeks. She keeps thinking if we don't get everything done NOW that we will somehow never get it done. Maybe it's just the way she copes with the stress. Anyway, I think that after today even she may be ready for another break from the painting. Sooner or later we are going to run out of paint anyway.

After lunch I went out to my workshop and worked on some projects until it got too hot even in there. It's very unseasonably warm lately. Then I came inside and made us all a meatloaf dinner using some of the fresh supplies Leslie bought this morning. We are both tired tonight. I think it is going to be early to bed for us.

03/26/20 Corona Virus Quarantine Diary: Day 7
It was another busy day. Leslie had to take one of the parrots to the vet early this morning, and it was a long drive. She was gone until early afternoon. I was surprised the Vet's office was still open. They were doing a sort of drop off and pick up service. She left the bird for them to take inside. She talked to them and paid over the phone. Then they brought the bird back out and provided a disinfecting wipe to wipe the handle of the travel cage. There was no direct human to human interaction. They really have a system figured out there.

I spent the morning doing a little day-trading, and then worked on some projects in my workshop until around noon. Then the lumber we ordered days ago to fix the deck finally arrived. We'll start on that project soon. In the afternoon it was back to painting. We finished the walls in our bedroom. The baseboard and wood trim still needs painting. Later we ordered dinner delivered again. It was good.

In the evening I set up one of my telescopes and looked for comet Atlas. No luck finding it. The light pollution in our area is just terrible. The comet will be getting brighter over the next few weeks. Eventually it should be bright enough to punch through the light pollution. It would be nice if all the closed businesses would turn off their lights.

03/25/20 Corona Virus Quarantine Diary: Day 6
Today was a busy day. We aren't running out of things to do yet. Leslie started off by doing some pressure washing of the back deck and one of the sheds. Then we let Yertle, our giant Sulcata Tortoise out to graze in the back yard. We ran out of fresh greens to feed him. Fortunately we recently built a ramp that allows him to walk down out of his pen into the yard under his own power. Before he had to be lifted up and carried out of his pen. He's just getting way too heavy for that. Unfortunately he didn't really want to go home again. So we wound up having to pick him up and carry him back to his pen anyway. Gotta work on that. He had a grand time grazing and exploring the back yard.

After some more pressure washing, Leslie went into her office to make sure all the equipment is shut down and empty out the refrigerator, so the office would be good for another three weeks being shut down. Then she went back to painting in the hallway after a couple days break from it.

I spent some time working in my workshop. I repainted a bunch of parts and re-worked the primary mirror cell on a Lightbridge telescope I am refurbishing. Then I did yet more mowing. Not quite done with that yet. It is a big piece of property. It'll take another good, long session on the riding mower to finish up. Fortunately it isn't Summer when the grass is growing fast. The job is never finished in the Summer. You basically just start all over again when you finish everything. After mowing, I helped Leslie with the painting until my gimpy knee gave out for the day. We finished the hallway and started on our bedroom. The hallway looks really nice.

I am super bummed out that all the Doctor's offices have shut down and my knee appointment has been canceled indefinitely. This knee is going downhill fast.

Click to learn how to meet them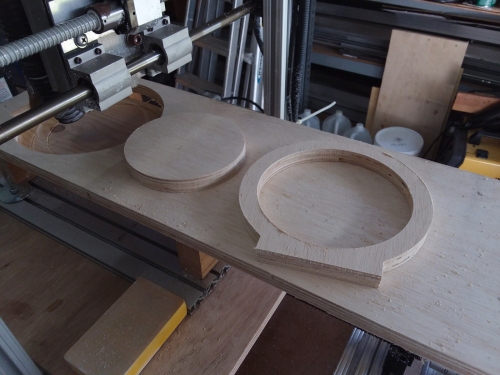 03/24/20 Corona Virus Quarantine Diary: Day 5
Today Leslie took the parrot cages outside and pressure washed them. I should have gotten pictures. The parrots were so confused and scared about being stuck in their travel cages and put outside in the fresh air and sunshine. You'd think they were being tortured. I sat down with them and shared a snack with them. It only helped cheer them up a little. They weren't happy again until they were back inside the house and inside their big cages. Later Leslie found out her office is going to have to stay closed for at least another three weeks. She spent much of the day fielding calls and texts from her employees who are justifiably upset. Late in the day she did get in some work on her garden and some fossil prep, which helped her relax some.

I spent much of the day out in my workshop, working on various projects. One thing I did (shown here) is design and cut out some support rings for a four inch diameter telescope. I used my home-built CNC router to cut them out. They are more proof of concept parts than usable pieces. I don't have any nice birch plywood on hand, so I cut my test parts in some ratty old plywood I happened to have. The design is good, now I just need some good material to cut the real parts in. Not sure when I will be able to get some.

Later I did some more mowing of the acrage, and then cooked us all a hash for supper using a hodge-podge of most of the last of our fresh vegetables and some sausage. It was good. The refrigerator is getting ominously empty though. We have enough "Survival Food" that should last us a couple of weeks, but it is going to be bland and maybe not so nutritious. I've been trying for several days to order some stuff delivered from whole foods. They have everything I want in stock, but there are never any delivery windows available. Oh well, I'll keep trying. Otherwise one of us is eventually going to have to go to the grocery store if we want fresh food. On the bright side, Both Leslie and I have lost some weight while on this quarantine lock-down, what with no eating out and some deliberate rationing of our food to make it last.

I had a serious discussion with Leslie about what to do after our quarantine time is up? Are we going to huddle at home and hope we don't ever get the virus? Going to be hard to do. We'll need to go out for supplies eventually. I suspect that at some point we are going to catch the damn virus. If our timing is bad it could happen when the hospitals are overflowing and they are doing triage in the parking lots, like in Italy and Spain. That would be very bad indeed. It almost seems to me like it would be better to get it early. But then we have elderly and frail people in the family who might not survive getting it. It's a real no-win situation. For now I guess we'll keep on trying to stay in quarantine, and I'll keep trying to get stuff delivered.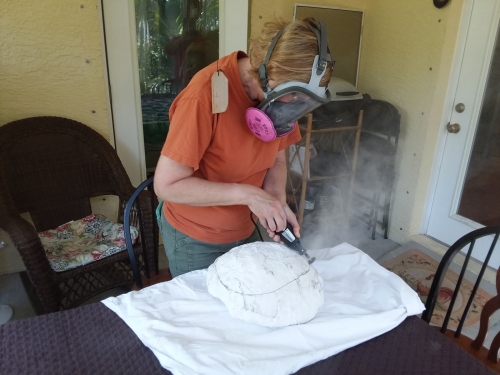 03/23/20 Corona Virus Quarantine Diary: Day 4
None of us are sick. We are starting to think we aren't going to get sick. As long as we stay quarantined, that's pretty much a certainty. We have so much property that none of our neighbors are close. The farm is shut down, so there are no workers coming and going. The only outsiders we've seen are some Amazon delivery drivers, and we don't get too close to them. They usually just leave packages at the doorstep.

Leslie is bored with painting, but she seems to need some kind of work to keep her busy all day every day. I'm trying to teach her how to relax, really I am, but it is slow going. Except for a couple of days on our honeymoon, she just never slows down. So after raking out the animal pens today, she needed something else to do. I suggested converting the back porch into a fossil prep room, and getting to work on the fossils we've brought back from our trips out to the White River Badlands. The fossils are just accumulating. What is the point of bringing back more each year if we haven't done anything with the ones from previous years? So we set up the porch and Leslie began cutting into one of her plaster jacketed fossils like a brain surgeon opening a skull with a bone saw.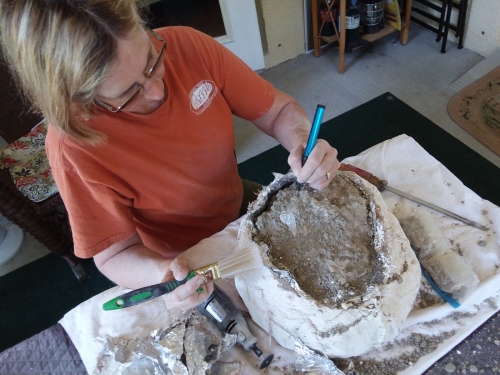 Once she had the top of the plaster jacket cut off, she sat down and spent much of the afternoon at the delicate and tedious work of chipping away the matrix and starting to expose the fossil bones. It's going to be a long and painstaking process. This can't be rushed or the delicate bones crumble into pieces. We aren't sure exactly what 30 million year old critter this is yet. She'll need to expose more of the skeleton. Hopefully there is enough of it in there to identify it. As the experts like to say though, when in doubt, it's most likely an oriodont, because they are so common in the particular fossil beds we dig in.

As for myself, I got some bad news today. My orthopedist shut down for the duration of the virus outbreak. I had an appointment for early next month for my gimpy knee. I was hoping to get another cortisone shot in it. The last one has pretty much worn off and I am getting to be a cripple again. It was great while it lasted, almost like having a whole new knee at first, but after a few months it began deteriorating again.

I kept myself occupied today by working on several projects in my workshop, hanging plaques and pictures (mostly from our amazing trip to Africa) on the walls of my newly painted office and spending a couple hours mowing the acrage. Then I watched Leslie work on her fossil and picked up some good tips and tricks for when it's time to work on my fossils.

03/22/20 Corona Virus Quarantine Diary: Day 3
It is pretty obvious to me that we are going to be out of fresh fruits and vegetables in only a few more days. Then we will be living on the frozen stuff. We are already eating frozen meat. There was no fresh left in the stores the last two times I went before the quarantine. Meals are about to get a lot blander, boring, repetitive, and likely less nutritious. Could be worse I guess. At least it wasn't a hurricane that caused it this time. The civic infrastructure isn't demolished. The power isn't out. The water is safe to drink. Amazon is still delivering, kind of. Hopefully some of the restaurants will still be delivering for a while. I may try ordering some groceries for delivery from Whole Foods. They keep saying they are out of a lot of stuff too though, and scheduling delivery is suddenly problematic.

The painting goes on. Leslie moved into the hallway today. There are a lot of doors in the hallway. I spent probably the better part of two hours taping off door hinges, knobs, latches and striker plates so Leslie could paint all the doors and wood trim around them. She is a painting machine. At the end of the day though, she finally threw in the towel and said she was done with painting for a while. Tomorrow she is going to do something else.

We ordered a pile of lumber and deck screws for delivery from Lowes. We are going to replace the rotted out walkway that runs beside Leslie's garden boxes. We are also going to replace some of the worst of the boards in the deck behind the rental unit on the east side of the property. Not sure when the lumber is going to arrive. Delivery could be problematic with them too. Once it gets here though we should have work to keep us occupied for a while.

The country seems to be slowly shutting down. By the time our quarantine is over, there may be nowhere else to go and nothing else to do. We may not be leaving home for a lot longer than just 14 days.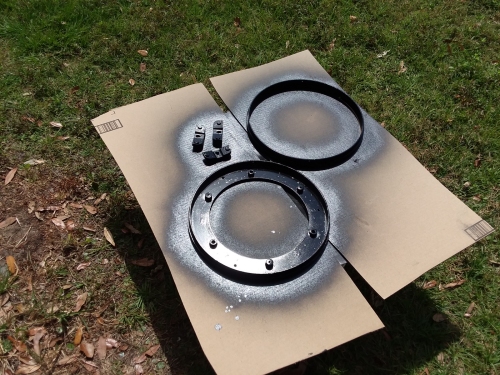 03/21/20 Corona Virus Quarantine Diary: Day 2
Leslie is still in full home renovation mode. She's painting anything that doesn't move. I think she is determined to get the inside of the house painted before she either gets sick, or doesn't get sick and has to go back to work. Today it was doors, door frames and baseboards, and herself. She got plenty of paint all over herself. While waiting for a coat of paint to dry, she took on the job of fixing sprinklers in the farm, and then reorganizing all the pipe fittings in the shop. Then it was back to painting again. I helped her with the painting and the sprinklers a bit, but mostly I just stayed out of her way so I didn't get painted too.

I did some yard work and spent a bit of time working out in my workshop, which Leslie lovingly refers to as my "Loafing Shed." I did some painting too. I am refurbishing a 12 inch Meade Lightbridge telescope that is going to be raffled off by the astronomy club at our next OBS star party. This was supposed to be a project involving lots of members of the Mirror Lab. However, the scope is currently stored in my workshop, and I am in quarantine. So for now I am the only one working on it. The scope has a long list of problems. Some due to its age, and some due to Mead's poor design decisions and shoddy construction techniques. Here in this photo I have just painted some parts black that were in the optical path of the scope and were originally painted bright white! WTF? Was no one at Meade concerned with the contrast of the images through the scope? It's not just these parts shown here. A lot more parts that were either painted bright white, or were shiny metal were in the optical path and need painting. The entire tube needs repainting too. It is rusting badly. Whatever paint and primer Meade used on it was totally inadequate for use on something meant to be used outside in the dew. The tube needs rust removal and repainting inside and out. And don't get me started on the crappy particle board base the scope rides on. It is delaminating and falling apart. An entirely new base needs to be fabricated using high quality plywood. Considering what they charged some sucker for this scope when it was new, I gotta wonder how do they sleep at night at Meade? Anyway, when I and the rest of the SPAC Mirror Lab crew are done with it, it will be a much nicer scope than Meade ever dreamed of making, and some lucky person is going to win it.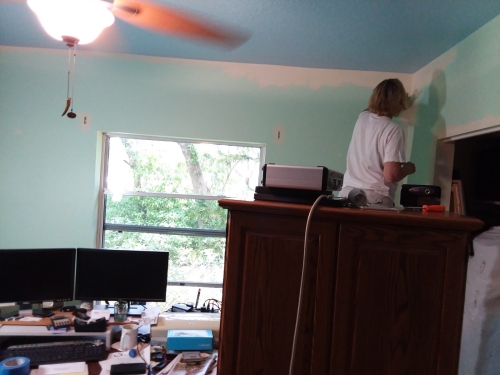 03/20/20 Corona Virus Quarantine Diary: Day 1
Well, it had to happen sooner or later. My wife may have been exposed to someone with the virus. So we have been advised to quarantine the entire family for 14 days. I made one last run to the grocery store and hopefully found enough food on the nearly empty shelves to get us all through two weeks stuck at home. We also went to the feed store and got a bunch of food for the animals.

After securing supplies...Then what? My wife, who doesn't handle down-time well, immediately went into home renovation mode, and decided my office needed to be painted, NOW. So we moved furniture away from walls and began painting. The office really did need painting. We'd been talking about it for a while. In fact we were eventually going to paint the entire inside of the house. Looks like eventually will be over the next two weeks if we don't get too sick to work.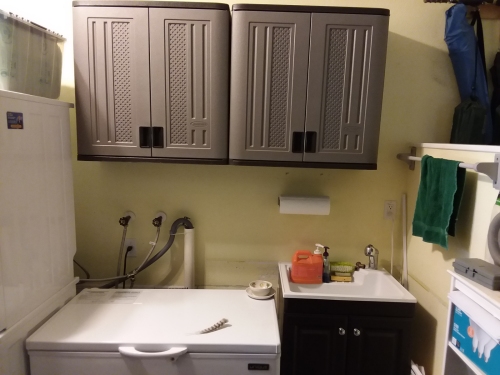 While we were waiting on the first coat of paint to dry in the office, we pivoted over to another project and hung some new cabinets in the garage, above our new chest freezer which is now full of frozen food to get us through the two week quarantine. The freezer is dual propane/electric powered. It is meant to get us through power outages and food shortages caused by hurricanes. It arrived only a week ago. The timing couldn't have been better. Anyway, the cabinets have been cluttering up the garage for a couple of months. My wife decided they needed to go on the wall, NOW. She really dives into household projects to burn off nervous energy brought on by stress. I told her we needed to slow down on the projects or we'd be out of things to do in only a few days. We'd need to start adding an addition on to the house to keep us occupied until the 14 days are up. Fortunately I have some ideas for projects too that should keep us busy.

After hanging the cabinets, we put a second coat of paint on the walls of my office. Then Leslie started painting the wood trim. She does not have an "Off Switch." After all the stressing over the quarantine and hard work we put in today, I didn't think either of us should have to cook dinner too. I discovered that one of our favorite restaurants was open for delivery only. So I ordered some food for delivery and tipped the delivery driver big time so hopefully they will be able to stay up and running. We'll start eating our survival food tomorrow.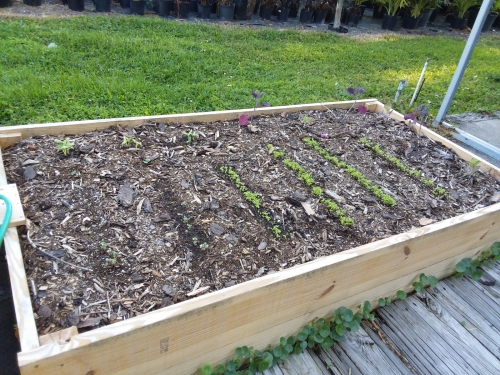 It's not all bad news, stress and and house renovations here on the farm. My wife's garden is really coming along nicely. It will be a while before it will be able to help feed us and the farm critters, but things are really growing. About the only thing she planted that isn't growing so well is the broccoli. Not sure why it seems to be lagging behind everything else. The cilantro is really taking off. So are the cucumbers and the zucchini.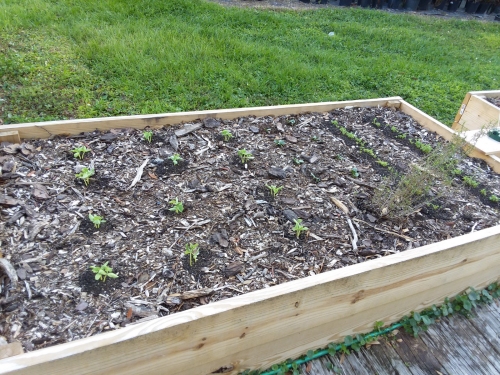 Here is a shot of the other garden box. It is going gangbusters too, especially the kale and zucchini. My wife got a type of Ukrainian zucchini seeds. They are supposed to grow more bushy than viney. I think they are some kind of radioactive, mutant seeds from Chernobyl or something. They only just arrived a week ago. She only planted them a few days ago. They have already sprouted and are getting almost as big as the cucumbers she planted weeks ago. I hope the zucchinis don't glow in the dark.


Click to learn how to meet them
Click on
a lady to
learn how
to meet her