Are you looking for a lifetime partner? Russian women are among the most beautiful, devoted and faithful women on the planet. The economic chaos in Russia following the collapse of the Soviet Union has left millions of Russian women looking for a better life. We offer tours to Russia that allow you to meet hundreds of beautiful ladies looking for husbands.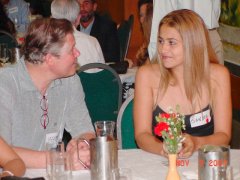 You will meet the ladies during a series of dignified social events which will allow you to mingle and get to know the ladies. Interpreters will be available to help you and the ladies communicate. You will be able to spend as much time as you like speaking with and getting to the know ladies that you find interesting. The goal of these events is to introduce you to ladies who could become your lifetime partner, friend, lover, and the mother of your children.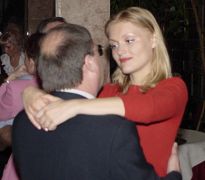 These ladies are not simply looking to get a green card. They are highly educated, loyal, loving women who have seen their futures evaporate as their country self destructed at the end of the cold war. The high rate of unemployment and alcoholism among Russian men also makes them look elsewhere for good husbands. Leaving Russia is not an easy decision for them, but they feel they have no choice. They are prepared to leave the only life they have ever known in order to build a new life and a happy family with the right man.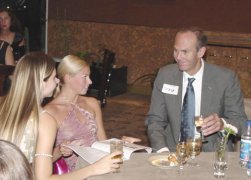 Russian women don't have the same attitudes toward men as most Western women. Their idea of the perfect man is someone with a stable job who is not an alcoholic and will love them and be faithful to them. Looks, income, age difference and material things are not as important to them. They aren't looking for a "sugar daddy" to keep them in high style, just an ordinary man to marry and make a happy family.
The tours are complete 2 week vacation packages. They offer many opportunities for rest, recreation and experiencing a whole new culture, as well as meeting the woman of your dreams.
Click here or on the photos if you are ready to learn more about the most exciting and rewarding adventure you could ever experience.